Massive blast rocks chemical plant in southern China (VIDEO)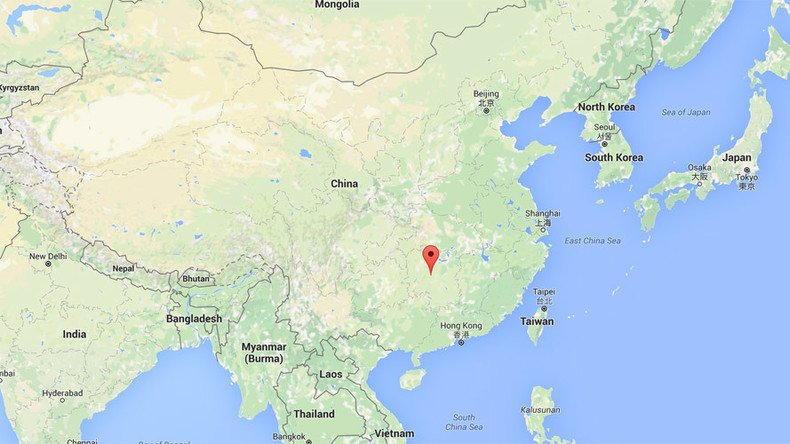 A massive fire broke out after a chemical plant exploded in the city of Lengshuijiang, in China's southeastern Hunan province, local media reports.
Firefighters managed to contain the blaze, local media reported, adding that there were no casualties as a result of the incident.
While there is no information available about the cause of the explosion, specialists are monitoring the air near the plant to check whether there has been any chemical contamination.
READ MORE: Explosion at chemical plant in China's Shandong province (PHOTOS, VIDEO)
Last year, China was hit by a wave of explosions rocking its industrial facilities.
In December, a blast was reported at a pesticide plant in the city of Jilin in northeastern China. Authorities were forced to issue a warning to locals not to approach the plant.
In November, an explosion was reported at a chemical factory in Fushun, also in northeastern China. While no casualties were reported during this incident, a previous blast in October at a civilian-use explosives factory in eastern China left two people injured and nine were reported missing.
READ MORE: Shocking aftermath of blasts in busy Chinese port of Tianjin (PHOTOS, VIDEO)
A major blast at a warehouse storing hazardous chemicals in Tianjin, also in the country's north-east, happened in August. More than 170 people were killed and nearly 800 injured in a series of explosions. Staggeringly high cyanide levels were registered in the area following the incident.
You can share this story on social media: