Clothing giant H&M apologizes for scarf resembling Jewish prayer shawl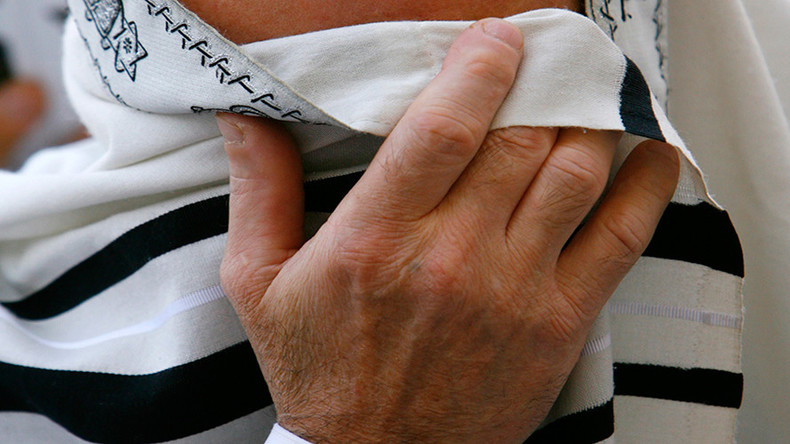 Swedish high-street fashion retailer H&M has found itself in hot water over a striped scarf that some people believed to be "offensive," as it allegedly looks very much like a Jewish prayer shawl, a Tallit.
The light beige scarf with a dark striped print and tasseled corners resembles the prayer shawl that is mainly worn by men at the synagogue, social media users claimed. Making a mass-market piece of clothing out of a "ritual item" is "offensive," some claimed.
@TheRaDR Wow. I'm not easily offended, but that is one offensive scarf.

— Jason Rosenbaum (@WhyAmINotAsleep) January 6, 2016
H&M said it never meant to "take a religious or political stand," explaining that "stripes are one of the trends for this season and something we were inspired by."
"We are truly sorry if we have offended anyone with this piece... Our intention was never to upset anyone," the company said in a statement sent to a number of fashion media outlets.
Yet, the scarf that came under fire has not been taken off sale altogether. "The quantities were small and the products are no longer available in some markets," H&M said.
It's not the first time international clothing chains have faced outrage from some customers who find their products disrespectful, especially anti-Semitic. In 2014, H&M produced and then pulled off its stores a controversial men's vest that featured a Star of David complete with a skull in its center.
READ MORE: Holocaust chic? Zara withdraws 'Nazi concentration camp' pajamas
The same year, Spanish clothes giant Zara had to discard a striped baby shirt with a sewn-on badge identical to the Star of David, after shoppers were insulted by its similarities to a Nazi death camp uniform.
You can share this story on social media: