Apocalypse Mao: Giant gold statue of Communist leader demolished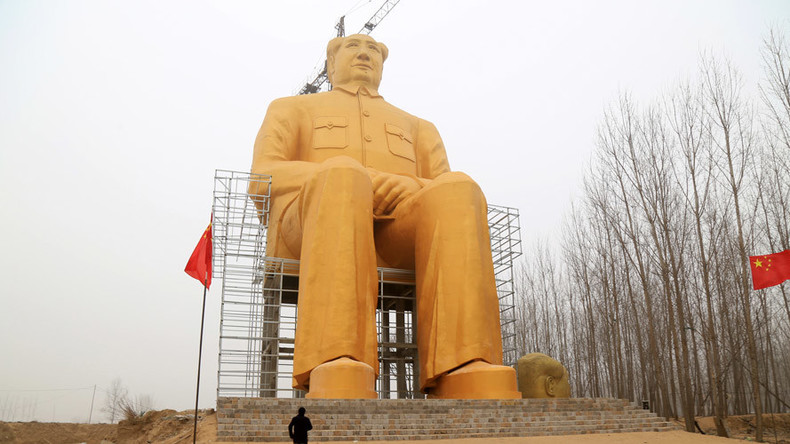 A humongous gold-coloured statue of Communist China's founding father Mao Zedong has had a spectacular fall from grace after it reportedly fell foul of government planning laws.
The gaudy 120ft (36.5 meter) effigy of China's former leader was built over nine months by a collective of farmers and businessmen on a vacant field in Tongxu County, east China.
However, days after images showed the statue near completion it was demolished because it "lacked authorities' approval," reports People's Daily, the official Chinese Communist Party newspaper.
An image of the statue on Friday shows a black tarpaulin covering the Great Helmsman's head, along with his legs and hands chopped off.
Pictures of the striking, $450,000 Henan province structure first went viral on Monday and provoked mass ridicule across social media.
It's 40 years since Mao's death and he is still regarded as a hero in China. President Xi Jinping previously described him as "a great figure who changed the face of the nation".
Despite this, questions were asked as to whether it was tasteful to build such a huge tribute to a man whose economic policies are linked to millions of deaths.
On China's equivalent of Twitter, Weibo, some users pointed out how the Henan province was at the centre of the 'Great Famine' in the 1950s, reported South China Morning Post.
It's not clear what has become of the steel and cement materials used to construct the statue.
You can share this story on social media: