Thai skin-whitening ad prompts social media backlash for claiming you need to be 'white to win'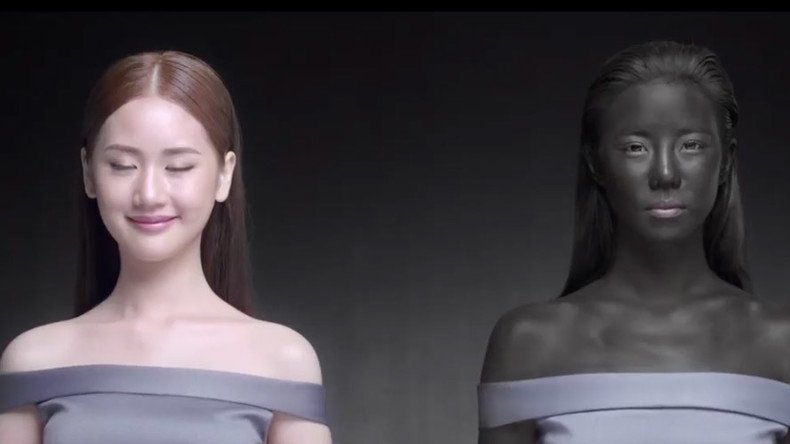 An advertisement for a skin-whitening product in Thailand has become the target of social media outrage for suggesting people "need to be white to win." The company has since apologized and removed the commercial from YouTube.
The ad for the "Snowz" skin-whitening pill, manufactured by Thai brand Seoul Secret, features the tagline: "You just need to be white to win."
The video features 35-year-old Thai model and actress Cris Horwang attributing her success to her pale complexion.
"It's not easy to stay at this point for a long time," Horwang says in the video. "If I stopped taking care of my body and white complexion, all that I have invested will be gone."
Horwang is then shown in dark make-up, saying: "A newcomer will replace me and turn me into a dark star," using a Thai idiom to refer to her fame fading.
The video was immediately met with outrage from members of the Thai-language forum Pantip.com.
"I'm perfectly fine being dark-skinned and now you're saying I've lost? Hello? What?" said member 1575141.
Another user said: "Suggesting people with dark skin are losers is definitely racist."
The advertisement was removed from YouTube on Friday, following the furor.
Wattanapak Jinsirivanich, managing director of Yulihan Group (Thailand), the company that produces Seoul Secret beauty products, apologized for the commercial.
"We did not intend to create this issue," he said, as quoted by Reuters. "We would like to apologize and we will fix it."
"Our message is to take good care of yourself and continue to do so," he added.
However, some have accused the company of launching the controversial ad as part of a publicity stunt.
"I don't think the ad agency made this ad out of ignorance," prominent Thai culture blogger Kaewmala told AFP.
"They haven't been living on the moon, I'm certain they knew it would be controversial...it was most likely a calculated strategy, which in my view makes it even more objectionable," Kaewmala said.
This isn't the first time a Thai advertisement has drawn accusations of racism. In 2013, a Dunkin Donuts ad campaign in the Bangkok train system showed a woman with her face painted black with the slogan, "Break every rule of deliciousness." The company later apologized.
That same year, ads for a skin-whitening cream by Unilever suggested the company would offer university scholarships to students with fairer skin. The ad resulted in harsh criticism, prompting the company to say it had not meant to "suggest racial discrimination." It apologized for any "misunderstandings."
You can share this story on social media: