Worse than 'Jungle'? Refugees suffer in new French camp, locals fear for safety
A new refugee camp in northern France is causing major security concerns for locals and authorities who feel it puts residents' safety at risk and could become a springboard for those attempting to get to the UK.
The camp is in Grande-Synthe, near Dunkirk, and has been dubbed "The Little Brother" of the "Jungle" camp in Calais. It is said to be hosting 3,000 people, and numbers are increasing every day.
RT's Anastasia Churkina, reporting from Grande-Synthe, said there are many asylum seekers in the streets. The locals are extremely unhappy with the situation.
"In my opinion, this situation is very poorly organized. They keep arriving here," a local woman told RT, while another simply said, "These people are a problem."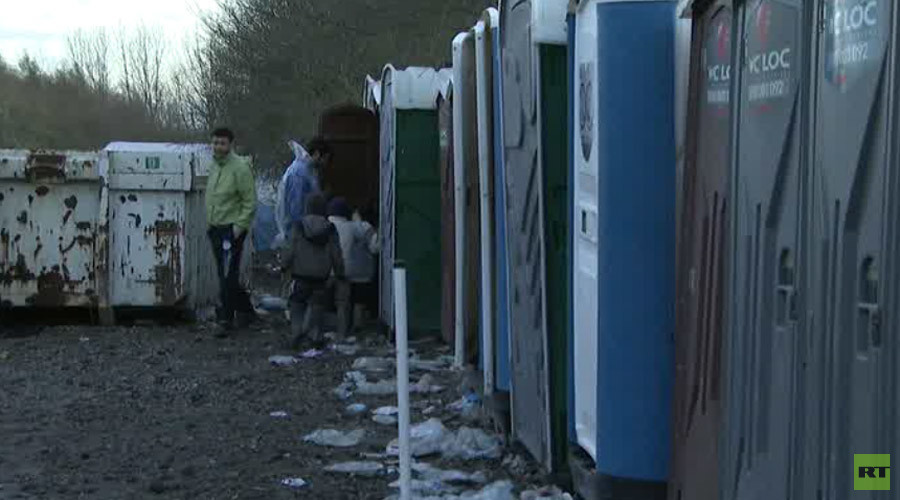 A young man added he is scared because "a problem with security has been created."
"There are a lot of people here, in lots of difficult situations. It's not their fault, I think, but they are contributing to attacks."
As for the camp itself, it seems to be poorly maintained. It has been raining for weeks in the area, and hundreds have already been forced to quit their tents, which are standing in muddy water. Exacerbating the situation is the fact that there is only one toilet per 100 migrants.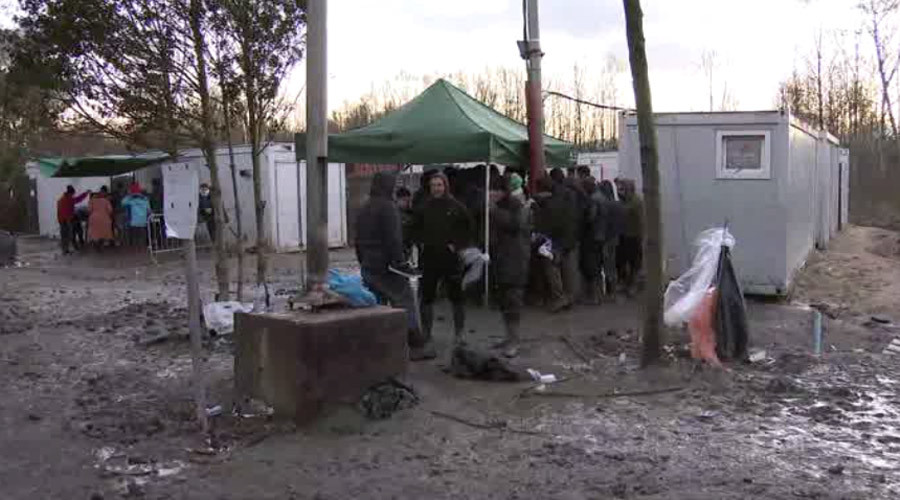 Volunteers from Europe and the UK, as well as the asylum seekers themselves, say the crisis is worsened by local security, who are denying entry of essential supplies.
"The police are here all the time. Their primary aim is to restrict aid coming into the camp, so we can't bring any tents or any construction material into the camp. We're not able to improve the conditions of people there," volunteer Mandy Harris told RT.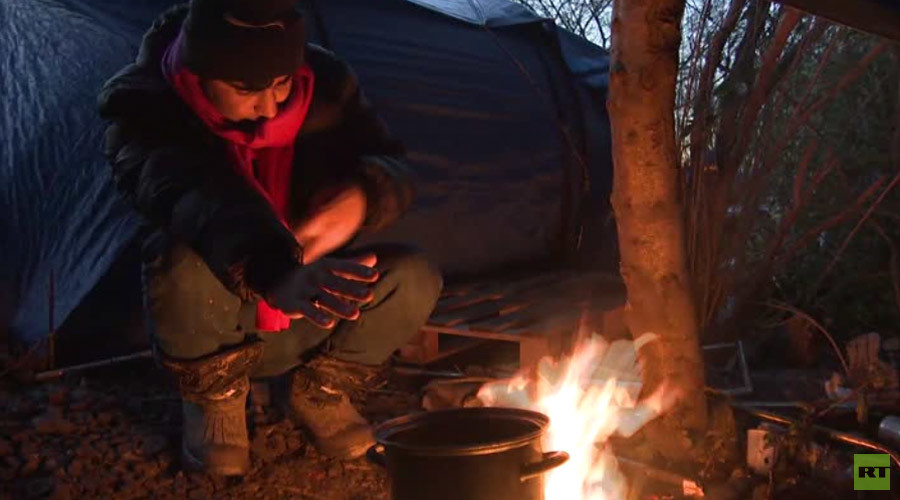 A by-law issued by the Dunkirk authorities at the end of December stipulates that the only supplies allowed into the camp are food and clothing carried by hand.
"The security here treats us very badly. They don't let us go out or allow other people to give us things like blankets," an asylum seeker at the camp said.
French authorities have pledged to upgrade the campsite with warmer tents, showers, and appropriate toilets, but some locals fear this would boost the refugee influx.
You can share this story on social media: