France seizes ton of cannabis hidden in olive barrels (VIDEO)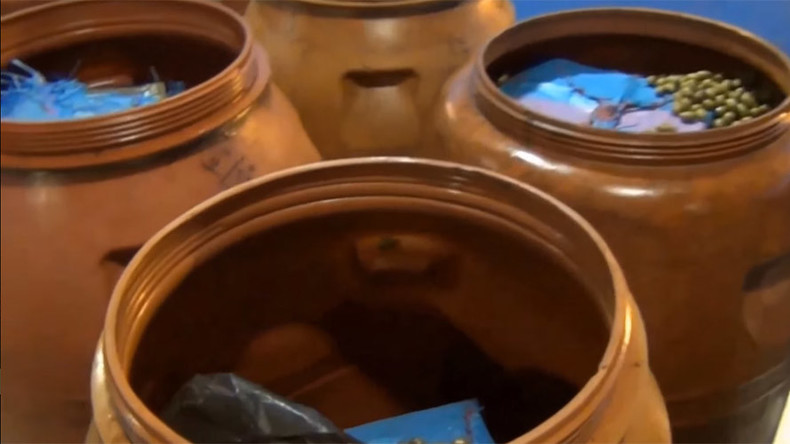 More than a ton of hashish and marijuana worth over €6.5 million ($7mn) has been intercepted by the French authorities in a little town bordering Spain. The illegal cargo was hidden in barrels of olives on a lorry heading for the Netherlands.
Customs officers in the French village of Biriatou intercepted the truck that came from the Andalusia region of Spain that borders the Mediterranean on Monday afternoon, only to discover that 17 of the 93 barrels of olives headed to the Netherlands contained drugs.
Searching through the barrels filled with olives and brine, authorities discovered "bags containing herbal cannabis and hashish bales," customs officials said in a statement. The 34 year-old Spanish driver of the lorry was arrested in the operation.
Officers found around a ton of hashish distributed across 32 packs, as well as 66 bags of marijuana weighing over 70 kilograms.
You can share this story on social media: