Battle of the bulge: LGBT activists slam Aussie airport fake penis pat-down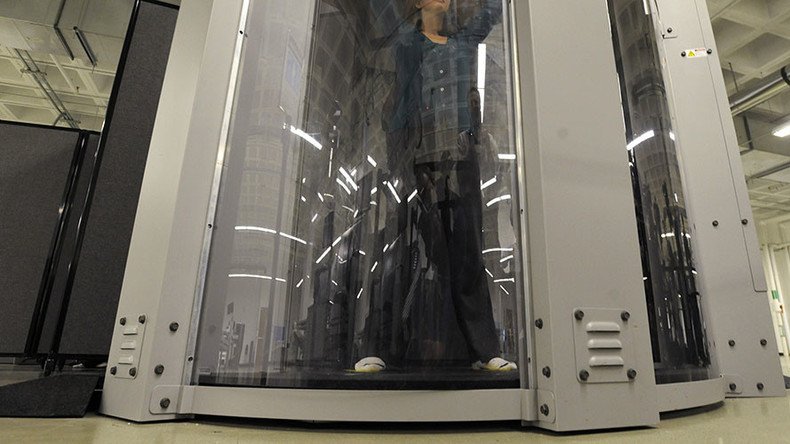 A transgender passenger was left feeling "humiliated and degraded" after being asked to remove a prosthetic penis at an Australian airport.
The incident was highlighted in submissions to an ongoing Senate inquiry into airport and aviation security which detail alleged regulation breaches.
READ MORE: TSA frisks 10-year-old girl after finding juice pouch
The Australian National LGBTI Health Alliance submission cites a "climate of pervasive discrimination" in the country's airports.
Their six-page submission includes a written complaint from a passenger who traveled with an unnamed major domestic airline in 2015 and was left feeling "uneasy and anxious" after a body scanner detected a prosthetic in their underwear.
"In full view of other travelers, the supervisor approached me putting rubber gloves on," the traveler wrote. "When I asked him what the gloves were for, he told me that he was going to do a 'private search'."
Describing the measure as "demeaning and unnecessary," the traveler was then brought to a private room with two male supervisors. "I pulled out my prosthetic enough for them to see," the passenger detailed.
When asked why one of the men put on a pair of gloves, the supervisor reportedly replied "you want me to touch that thing with my bare hands?"
The prosthetic was placed in a tray and the supervisor then patted down the front of the passenger. "It seemed that this was once again a way of exerting his authority and fulfilling his own curiosity about my body," the complaint reads.
The supervisor then opened the door and asked the passenger to exit. "I asked him to close the door so that I could have some privacy as I placed my prosthetic back in place." The door was closed and both men stood and watched the prosthetic being placed on, which left the passenger "feeling humiliated and degraded."
The passenger goes on to say they felt the staff had "no regard" for them and that they were treated like "a criminal right from the beginning."
A report from the inquiry is expected to be published in May.
You can share this story on social media: