Selfie copyright claim: Monkey loses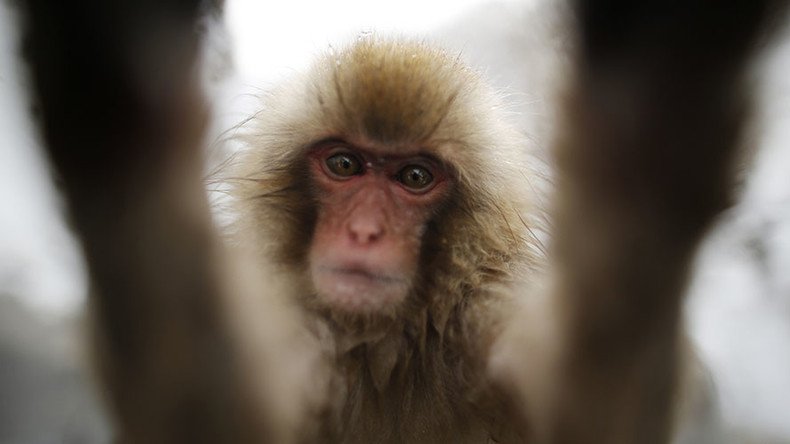 A US court has ruled that a macaque monkey cannot own the copyright to a controversial selfie he took in 2011. The images are owned by photographer David Slater, who left his camera unattended in the monkey's presence.
A San Francisco court ruled Wednesday that "while Congress and the president can extend the protection of law to animals as well as humans, there is no indication that they did so in the Copyright Act." according to AP.
People for the Ethical Treatment of Animals (PETA) sought a court order last year allowing them to represent the the six-year-old monkey named Naruto and administer all revenue generated by the famous image as well as the accompanying ones generated by him using the camera in Sulawesi, Indonesia.
PETA's lawsuit seeked to make Naruto the official "author" of the photograph as "US copyright law doesn't prohibit an animal from owning a copyright, and since Naruto took the photo, he owns the copyright, as any human would."
Slater's lawyers argued that the images were accomplished through "building a trustful, friendly relationship" with the monkeys, and that the camera's position in the reserve was intentional.
Slater claims to have lost revenue due to the widespread distribution of the image on the internet with many dismissing his claim of copyright. Slater accused media outlets of "guessing" as to the ownership of the image all while his income stream is ruined.
Despite the loss, general counsel for PETA Jeff Kerr said "legal history was made today because we argued to a federal court why Naruto should be the owner of the copyright rather than been seen as a piece of property himself".
READ MORE: PETA wants copyright for monkey's selfies – but what about other photo-savvy animals? (PHOTOS)
You can share this story on social media: