Hop springs eternal: 'Kangaroo dog' gets celebrity treatment in Peru (VIDEO)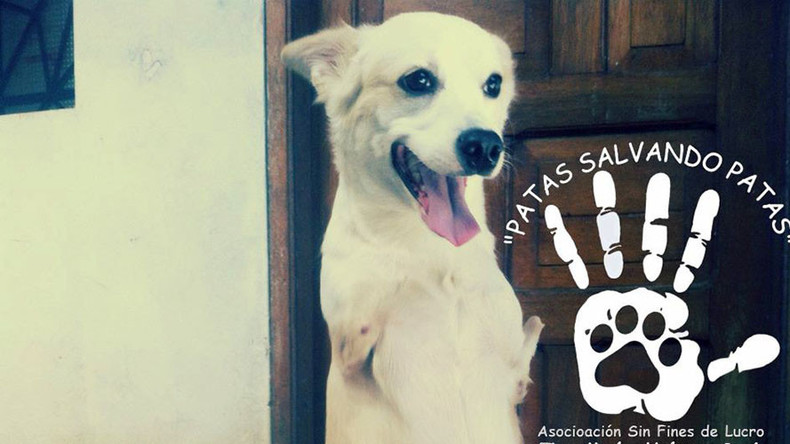 Visitors have been flocking to an animal shelter in Peru to see Estrella the "kangaroo dog", an abandoned pup with no front legs, who hops.
The 18-month-old mutt was found on the streets a year ago and was adopted by animal shelter owners in Tingo Maria in central Peru, according to Reuters.
Estrella does not let her disability hold her back, managing to hop on her hind legs like a kangaroo and befriending other dogs at the shelter. Visitor numbers have increased dramatically at the shelter thanks to the media attention Estrella generates, with many keen to adopt the affable canine.
Shelter owners Ivan Escobar and Elva Carhuaz say Estrella has helped them raise money for their shelter as well as raise awareness of dogs with disabilities.
Estrella isn't the first abandoned Peruvian dog to become an internet star. A video of Chiquita, a disabled dog with both back legs paralyzed, sparked an emotional response from viewers when she was left to drag herself around on her front legs when her wheelchair was stolen.
An Irish couple started a fundraiser for Chiquita to cover her medical bills, which included treatment for multiple health issues including canine typhus and a suspected tumor. They hope she will soon be on her way to a new home in the US.
You can share this story on social media: