Bahrain claims arrest of 'terrorist cell' linked to Iran, Hezbollah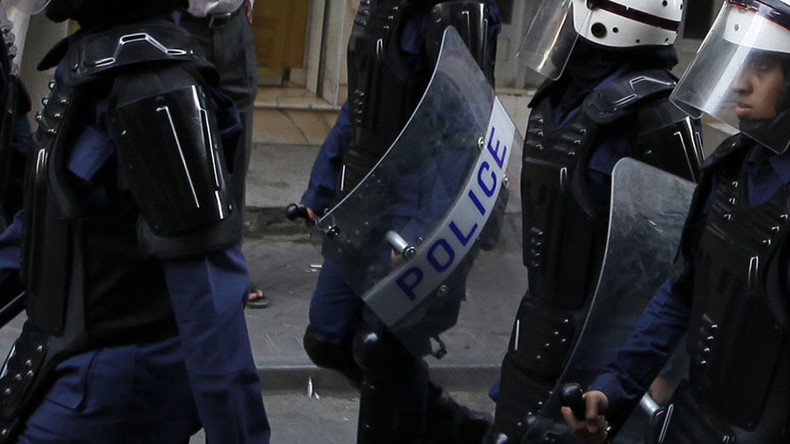 Bahraini authorities say they have detained members of a 'terrorist cell,' allegedly linked to Iran's Revolutionary Guard and the Lebanese Hezbollah group.
"A secret terrorist plot aided by the so-called Iranian Revolutionary Guard and the Hezbollah terrorist organization was foiled," Bahrain's BNA news agency reported.
"It targeted the security of the kingdom of Bahrain by (plotting to) carry out a series of dangerous bombings," it added.
The Interior Ministry arrested six people. Two of the suspects managed to escape the country, with one of them finding refuge in Iran, it said.
The "terrorist cell" was allegedly headed by twin brothers, Ali and Mohamed Fakhrawi, according to the report.
The detained are believed to be members of the "Quroob al-Basta" group, which the Bahraini authorities blame for the attack on July 28, 2015. A powerful blast outside a girls' school in the village of Sitra killed two policemen and wounded six others.
Ali Fakharawi traveled to Iran in 2011 to contact the country's Revolutionary Guard and arrange "logistic and financial support" for his network in Bahrain, the report said.
Another group member allegedly met with Hezbollah leader, Sayyed Hassan Nasrallah, in Beirut's suburbs in 2012 and received $20,000.
Bahrain has previously accused Iran of supporting terrorists in the country.
In November last year, Bahrain Manama announced the arrest of 47 members of a group believed to have links to "terrorist elements in Iran."
In October 2015, Manama announced the discovery a bomb-making factory and the arrest of a number of suspects linked to the Revolutionary Guard.
Bahrain recalled its ambassador to Iran in October after its security forces discovered the bomb-making factory.
The arrests came just days after Bahrain severed diplomatic relations with Iran in response to an attack on the embassy of Saudi ally in Tehran.
READ MORE: Bahrain, Sudan sever ties with Iran, UAE reduces number of diplomats
An angry mob stormed the Saudi embassy at the weekend after the news that Riyadh had executed prominent Shiite cleric Nimr al-Nimr, and 46 others.
Relations between Bahrain and Hezbollah have been tense since 2011, when the Lebanese group backed the Shia uprising against the Gulf monarchy's Sunni ruling dynasty.
You can share this story on social media: