Frozen fairytale: Magical Ice & Snow Festival kicks off in China (PHOTOS, VIDEO)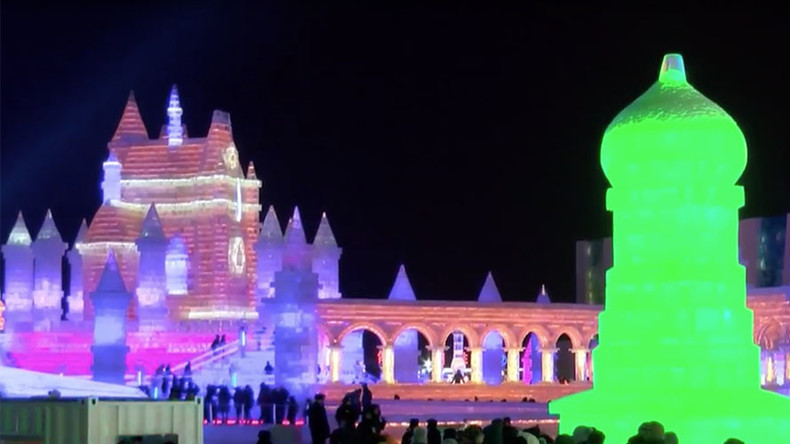 Some 1.5 million cubic meters of snow, a giant snow Phoenix and a replica of Tiananmen… the impressive Ice and Snow Festival has kicked off in China attracting thousands of tourists for the snow-bound festivities.
The annual Ice and Snow Festival takes place in the city of Changchun in Jilin province. This year the event expects to host no fewer than 5,000 snow lovers from around the world.
The Chinese press reported that this year organizers have used over 1.5 million cubic meters of snow to create the fairytale.
One of the main 'snowy' landmarks is the Snow Phoenix Embracing Spring, a magnificent 84-meter-long sculpture. It aims to put people in the spring mood ahead of the Chinese Spring Festival.
Another landmark at the festival, founded in 1998, includes the famous Tiananmen, a replica of a monument in Beijing, which is one of the national symbols of China. Snow versions of Milan Cathedral and Rome's Colosseum also grace the show this year.
The festival uses the principle of turning snow into silver, which promotes economic and social development, as well as international ties, according to Changchun's Deputy Mayor Gui Guangli.
You can share this story on social media: