Tourists on South African safari use Facebook to save snared lion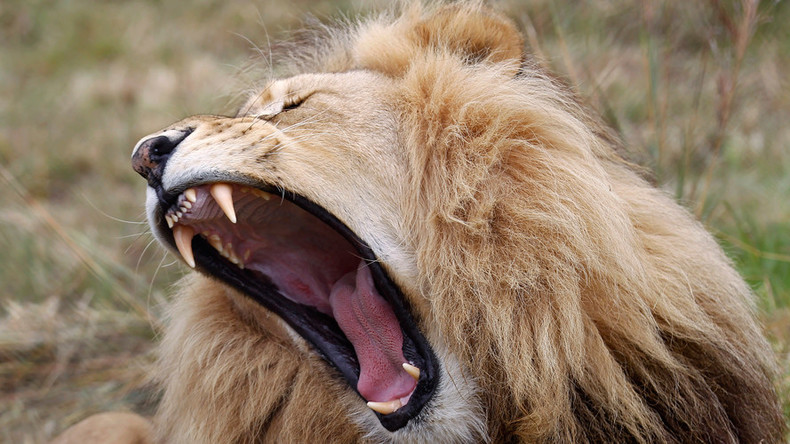 Tourists on safari at Kruger National Park spotted a young male lion with a snare around its neck "clearly asking for help." They took to Facebook to alert the park authorities of the animal's agonizing predicament, saving his life.
The group were driving around the South African reserve Sunday when the lion stumbled onto the road.
Meliska Viljoen and Meike Pettit alerted the park to the injured animal, posting images of the large cat to the park's group on Facebook. They said they found him "in the road, clearly asking for help."
The lion had a deep, painful-looking wound around his neck and group members were angry at the delay in helping the lion, according to The Daily Mail.
Park rangers and vets found the lion and closed the road to treat him. Kruger National Park took to Twitter to share news that the majestic beast had been located.
At one stage, the vets worried they might have to put him down, as the snare had pierced his eye.
But on Tuesday, park officials revealed the snare had been removed from the lion and that the wound had been treated.
"The lion has been released into the area where it was darted. Upon assessment of the wound by the vets, it appeared not to be as bad as anticipated," they said.
Park rangers think the snare may have been laid to trap smaller animals.
You can share this story on social media: