Angela Merkel office sealed off due to suspicious package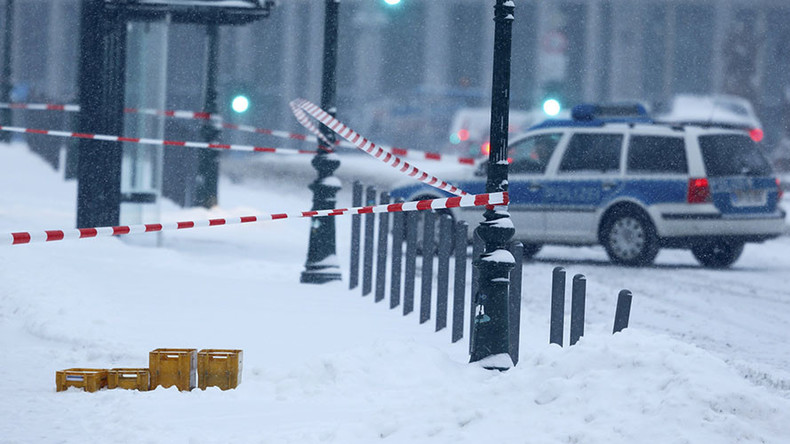 The office of German Chancellor Angela Merkel has been sealed off after the discovery of a suspicious package, Reuters reports citing a police spokesman. The mail box was later discovered to be harmless, and police have given the all-clear.
"We are investigating a suspicious package," a police spokesman told Reuters earlier. An eyewitness also informed the agency there were four yellow plastic crates visible in the sealed-off area.
The spokesman added that the package had been discovered in the course of a routine patrol at 8:30 local time.
Several hours later, the police informed reporters that "the experts found nothing suspicious."
Four yellow crates resembling mail boxes were described by eyewitnesses as being inside the sealed off area. The German channel N24 earlier cited police as saying the objects were indeed mail.
The news comes as Europe is on high alert over a sharp rise in terrorist attacks – the most recent major one being the November 2015 attacks in Paris, which claimed 130 lives. Since then, a string of threats and alerts have been coming in across the continent.
Compounding this problem is the huge influx of refugees created by the fighting in the Middle East and North Africa. As Europe tries to prove to the world its commitment to its values and accept more refugees, the potential threat of terrorism is growing with the influx. This has led authorities to intensify already draconian checks, with an increased focus on Muslims. Many experts worry this is creating a vicious cycle of radicalization in Europe.
You can share this story on social media: