Star Wars merch sexism: Rey left off Monopoly, Leia given kitchen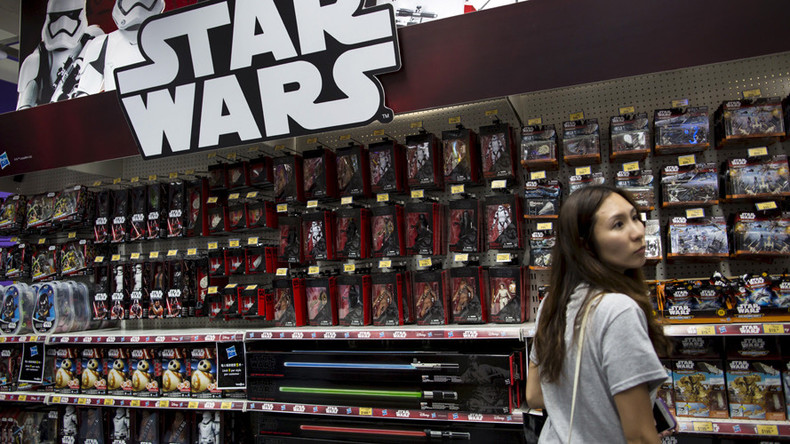 Star Wars merchandise continues to baffle fans with its treatment of it's female heroes. The new Monopoly game has omitted central character Rey and a new book has given Princess Leia a kitchen on the Millennium Falcon.
The Monopoly game has left out female character Rey despite including Darth Vader who does not appear in the new film The Force Awakens. New characters Finn and Kylo Ren did not suffer the same fate and have been included.
In a statement to Entertainment Weekly, toy company Hasbro explained Rey's absence from the Monopoly game saying that she "was not included to avoid revealing a key plot line that she takes on Kylo Ren and joins the Rebel Alliance" despite the fact this was quite clear from trailers for the film months prior to its release.
In another bizarre turn of events a book published to coincide with the film, Star Wars: The Force Awakens Incredible Cross-Sections, Princess Leia was given a kitchen on the Millennium Falcon spaceship.
The kitchen, a detail never discussed in the film, is a "wedding gift" for Leia according to the book. Taking to Tumblr the author defended the inclusion of the kitchen justifying it as a gift from her husband Han Solo, "meant as a humorous make-do for months of terrible food".
The latest Star Wars film merchandise has encountered controversy since it was first released last year. An action figure for Rey was left out of a set, sparking the hashtag #WhereIsRey with people tweeting images of Rey omitted from stores selling Star Wars merchandise
You can share this story on social media: