Chairman Mao gets 36 meter gilded make-over in China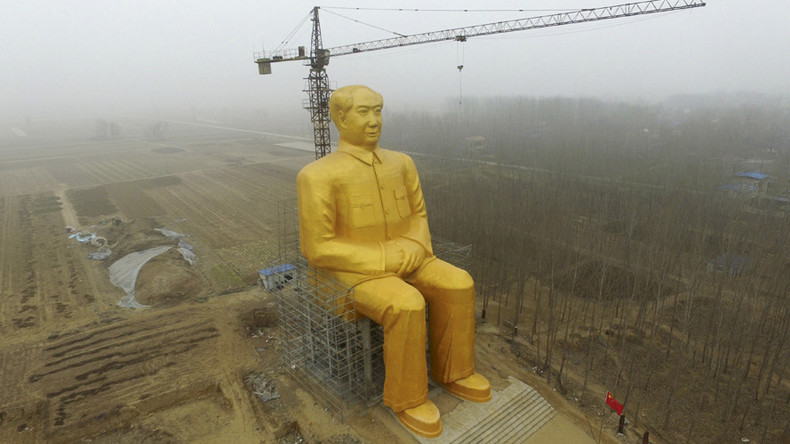 A new ‒ and rather giant ‒ statue of China's former Communist Party Chairman Mao Zedong has people talking after images emerged of the piece.
Located in the fields of Tongxu county, near the city of Kaifeng in Henan province, the towering statue reportedly cost three million yuan ($460,000) to build, which was funded by local entrepreneurs. Villagers also contributed.
Construction began in early 2015 and the structure is made up of steel and concrete, which was then painted gold, according to the People's Daily. It shows the former leader of the Cultural Revolution sitting with his hands crossed in his lap. The whole statue runs at 36.6 meters (around 120 feet) in height.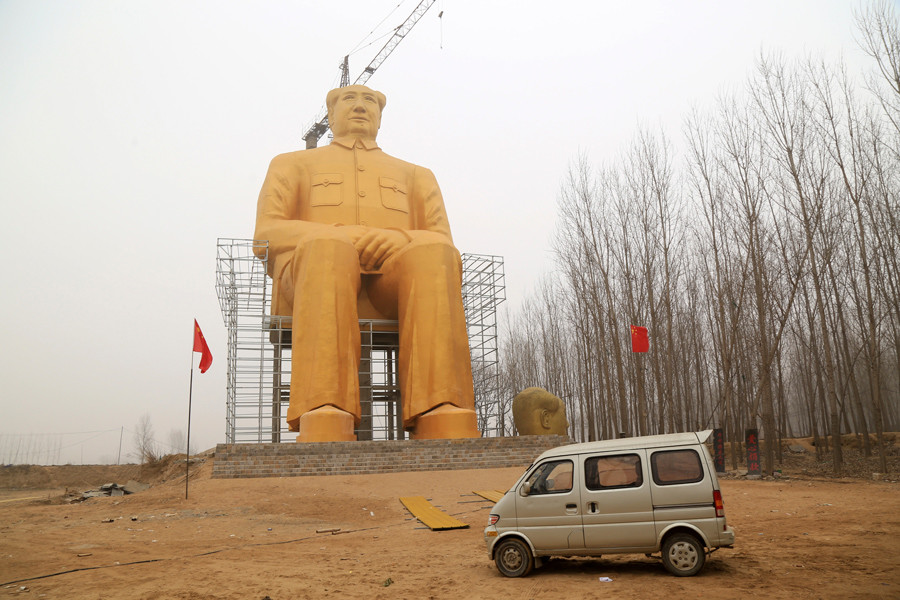 Mao ruled over the country for almost thirty years; 2016 marks the 40th anniversary of his death. He is still revered by most, but some blame his policies for the Great Leap Forward Famine from 1959 to 1961.
The statue is due to be complete in the coming months, the People's Daily reports, but it is one of many that can already be found around China, including a 32 meter (105 feet) tall effigy of a younger Mao that was erected in his home province of Hunan.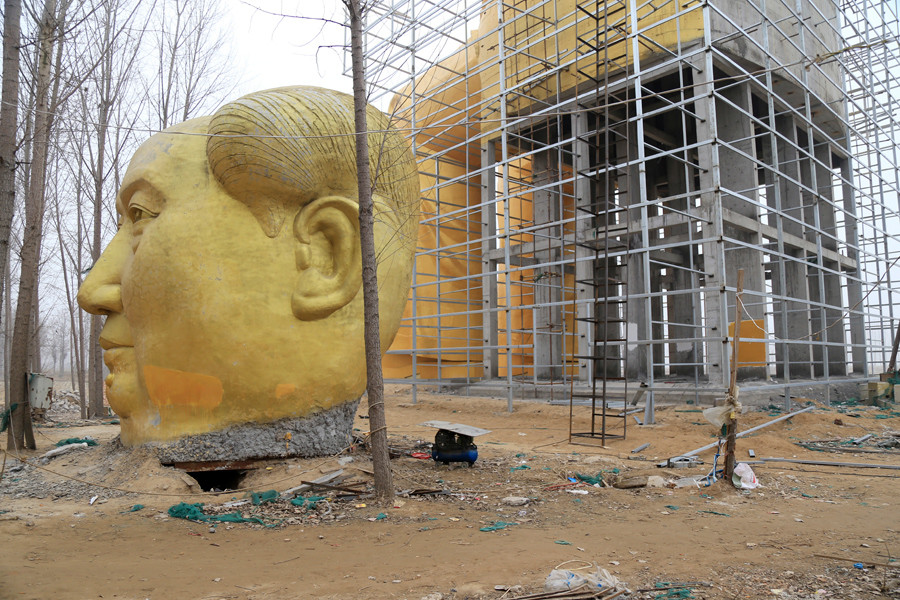 You can share this story on social media: