Passenger caught watching pirated movie... by its star Kriti Sanon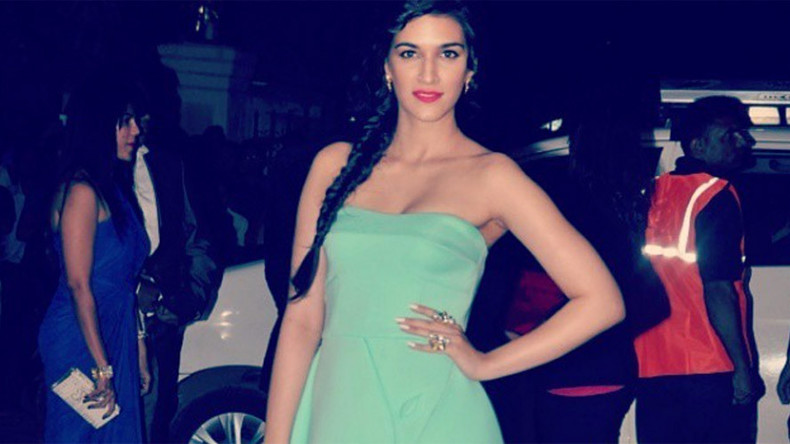 One passenger's attempt to kick back and watch a Bollywood blockbuster he downloaded illegally got interrupted... when one of the film's stars sitting nearby confronted him about it.
Bollywood actor Kriti Sanon tweeted this picture of the pirate projecting Dilwale against the bulkhead using his phone's mini-projector.
The 25-year-old actor approached the man and told him he would enjoy the film more in a theater, but he took little notice. From what we can see in the picture, he seems to be too engrossed and enjoying the film to partake in a conversation.
To be fair, his phone-projector does look pretty cool.
Sanon also tweeted that it was sad to see filmmakers' hard work being viewed at such low quality, but some of her followers pointed out that the price of cinema ticket in India was unaffordable.
@kritisanon Piracy is a crime agreed but even ticket sellers/ producers should also think that not everyone can afford a 250-300rs. ticket.

— Tejan Shrivastava (@BeingTeJan) December 28, 2015
Bollywood says it has taken several steps in recent years to reduce piracy with major releases now appearing on television six months after their theatrical release.
However, that still can't overcome the near-instant distribution of pirated versions.
Last year saw an upturn in Bollywood's fortunes with its films breaking box office records.
International movies also hit new heights in terms of revenue generated at Indian theaters.
You can share this story on social media: