Israeli forces shell Lebanese border town after patrol attacked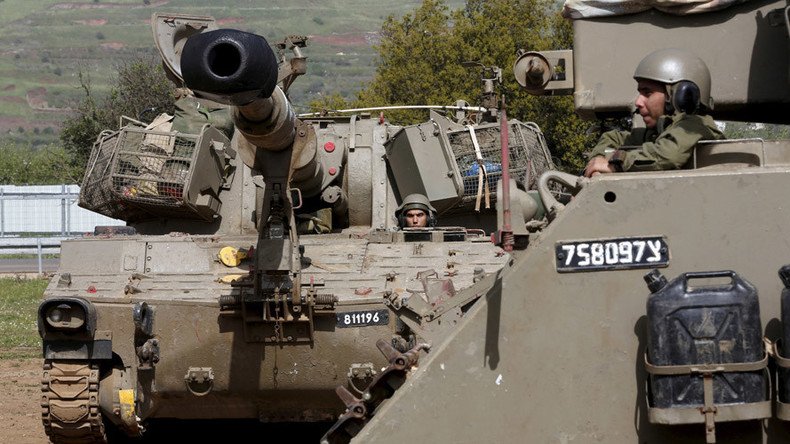 Israeli forces have struck the small Lebanese town of Wazzani, north of the Israel-Lebanon border, local media reported, adding that there are fears of damage and injuries. The IDF has confirmed the attack, saying it was retaliatory fire.
Earlier, an explosion targeted an Israeli patrol near the frontier, Hezbollah's Al Manar television reported. Lebanon's LBCI News says that several people were injured in the shelling that followed.
Israeli Defense Force spokesman Brig.-Gen. Moti Almoz told the Jerusalem Post that two heavy armored vehicles, including a D-9 bulldozer, were hit, adding that the explosives were "relatively large."
"We have opened artillery fire, and created a smokescreen to cover the area. We are in control of the incident," Almoz said.
Initial report: IED detonated near IDF vehicles in Mt. Dov, in northern Israel. IDF responded with targeted artillery fire.

— IDF (@IDFSpokesperson) January 4, 2016
Israeli authorities have asked local residents to remain at home, according to Haaretz.
In the meantime, Hezbollah said that the bomb that targeted Israeli forces was set off by their agent.
Lebanese media reported that the IDF fired 20 shells in the vicinity of Sheba Farms (also known as Mount Dov).
The atmosphere has been tense on the Israeli-Lebanese border since the killing of prominent Hezbollah commander, Samir Kuntar, in a suspected IDF airstrike on Syria territory in December.
The leader of the Lebanese Hezbollah movement, Hassan Nasrallah, said that that he's confident that Israel was responsible for Kuntar's death and that the commander will be avenged.
"Samir is one of us and a commander of our resistance and it is our right to retaliate for his assassination in the place, time and a way we see appropriate. We will exercise this right, God willing," Nasrallah said.
The IDF's chief of staff, Lt. Gen. Gadi Eisenkot, replied to the threats by saying that those who try to harm Israel will face "severe consequences."
Shortly after that Hezbollah fired missiles at an Israeli military convoy, killing two soldiers, which led to further clashes in the worst escalation since the month-long war of 2006 between Israel and Hezbollah, which Tel Aviv views as a terrorist organization.
You can share this story on social media: