Crikey! Aussie Minister calls journalist 'mad f**king witch' in accidental text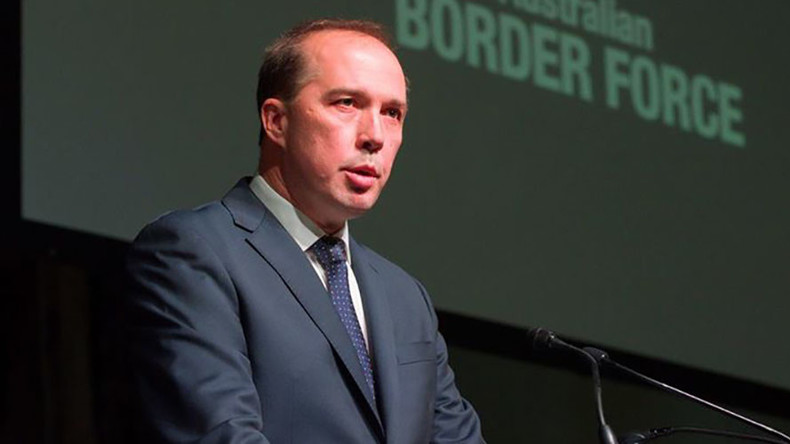 Australia's Minister of Immigration Peter Dutton is in a hot cauldron of trouble for "accidentally" sending a text calling a female journalist a "mad f**king witch."
He meant to send his comments about newspaper journalist Samantha Maiden to fellow disgraced minister and "close mate" Jamie Briggs.
The saga began when Maiden wrote a scathing column regarding Briggs' recent resignation following a disastrous trip to Hong Kong on government business.
In the piece, Maiden called the former Minister for Cities and the Built Environment a "fool" for getting drunk and acting inappropriately towards a staff member while on a work trip/"Hong Kong bar crawl".
Things went from bad to worse for Briggs when he sent a picture of the young public servant (who filed a complaint against her boss for his inappropriate conduct) to his colleagues, despite previously stating he would not release her name in order to protect her privacy.
After reading the article in which Maiden called Briggs' actions "as dumb as all get out", Peter Dutton jumped to his friend and colleague's defense, texting Briggs to say the journalist was a "mad f**king witch".
The only problem was he inadvertently sent the text to said "witch".
On Sunday night, the minister confirmed he had apologized to the journalist after sending the message.
"Sam and I have exchanged some robust language over the years so we had a laugh after this and I apologized to her straight away which she took in good faith. I'm expecting a tough time in her next column!", said the minister in a statement sent to Fairfax Media.
Samantha has taken the insult in stride, making light of the comment on social media and reportedly telling The Herald Sun she was "not offended" by the "mobile phone malfunction".
You can share this story on social media: