Clickbait: Freaky half-fish survives six months with no trunk or tail (VIDEO)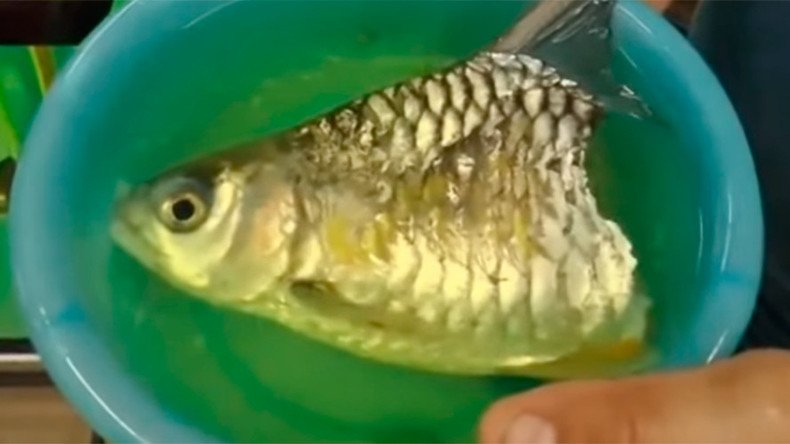 Locals in Thailand have mourned the loss of this freaky fish after the animal died an incredible six months AFTER slicing its body in two.
The plucky Golden belly barb, nicknamed I-half, lost its tail end when it apparently tried to leap out of a cement pond.
Fracturing bones in its body, half of the fish's scales rotted away, Thailand's Matichon News reported.
But instead of going to that great flusher in the sky, the fish did not get a sinking feeling and lived a nomadic experience with his adopted human friend Watchara Chote.
READ MORE: Fishy feeling, new study reveals fish really do have feelings

Chote reportedly spotted the fin-credibly resilient animal at a Thai market before taking it on the road to different villages.
I-half eventually did kick the bucket, but video footage shows the fish somehow breathing and shuffling along in a water tank.
On hearing news of his sad passing, locals contributed money towards I-half's tiny coffin.
You can share this story on social media: