Russian minister's Instagram defaced with downed Su-24 jet, Turkish hackers claim responsibility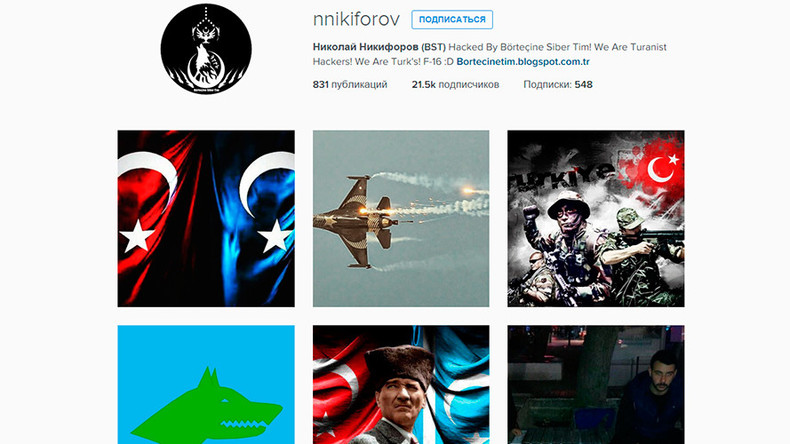 The Instagram page of a Russian minister has been defaced by an apparent cyberattack by a team of Turkish hackers, who posted some pro-Turkish and Russia-bashing images on it.
Among the pictures, which the group called Börteçine Siber Tim posted after taking control of Communications Minister Nikolay Nikiforov's account, are photos of Mustafa Kemal Atatürk, the founder of modern Turkey, the leader of the Young Turk revolution Enver Pasha, several images of Turkish flag, photos of a Turkish F-16 fighter jet and some Turkish troops.
READ MORE: 'I did not shoot down that plane': Turkish PM says order to attack Russian Su-24 wasn't his
There is also a screenshot from footage of a Russian bomber plane, which was shot down by the Turkish Air Force in November near the Turkish-Syrian border, an act that triggered the deepest crisis in Turkish-Russian relations in decades.
"After today's incident I have many questions about the security of Instagram and the response time of its customer service," Nikiforov commented on the breach.
You can share this story on social media: