Fire damages young people's refugee shelter in Germany on New Year's Day (VIDEO)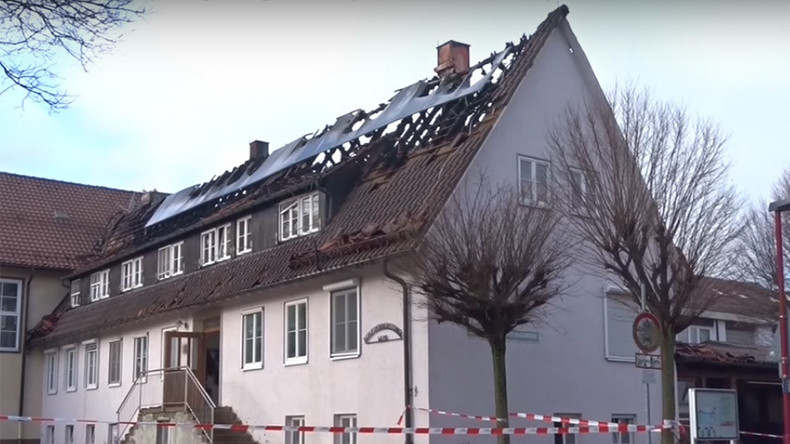 A strong fire has severely damaged a shelter for young refugees in the town of Ruppertshofen, Baden-Wurttemberg, in southern Germany on New Year's Day. Police have launched an investigation, but say they have not yet found any signs of arson.
The fire erupted early in Friday morning in a neighboring garage and soon engulfed the shelter. The blaze was discovered by a supervisor at the center who woke 10 teenagers, aged from 15 to 18, who lived in the facility, and called the fire brigade.
The fire service deployed about 150 firefighters who tackled the blaze. No people were killed or injured as all the refugees were able to leave the building. The facility was severely damaged by the fire – according to police estimations, the damage amounts to more than €100,000.
Police have launched an investigation into the incident, but the causes of the fire remain unclear.
"Now there is no evidence that it was arson," an unnamed police officer said, as cited by German media.
Amid the ongoing refugee crisis, Germany faces the rise of anti-migrant sentiment, which has resulted in a drastic increase in the number of hate crimes, including arson attacks. There were more than 800 attacks against refugee shelters in 2015, according to Germany's Criminal Police Office statistics, and most of the perpetrators escaped punishment.
In an attack in the town of Nördlingen, Bavaria last week, two houses inhabited by refugees went up in flames leaving 12 people injured, seven of whom were teens.
You can share this story on social media: