Syrian army leads offensive in key southern Daraa province - RT's Murad Gazdiev reports
The Syrian army has been storming the southern Daraa province in an effort recapture Al Sheikh Maskin, the town they call the "crossroads of the south" from the terrorists, wiping those out toward the Jordanian border. RT's Murad Gazdiev is on the spot.
Al Sheikh Maskin is strategically located near several important highways, making its capture the key to operational success in the region. There is not much left of the town, which lays in ruins, and there are hardly any civilians left there.
"We launched our assault from the North [of Al Sheikh Maskin]. We do not control the North and the East… By taking this town, we split the rebels in two," Syrian Army General Hassan told Gazdiev.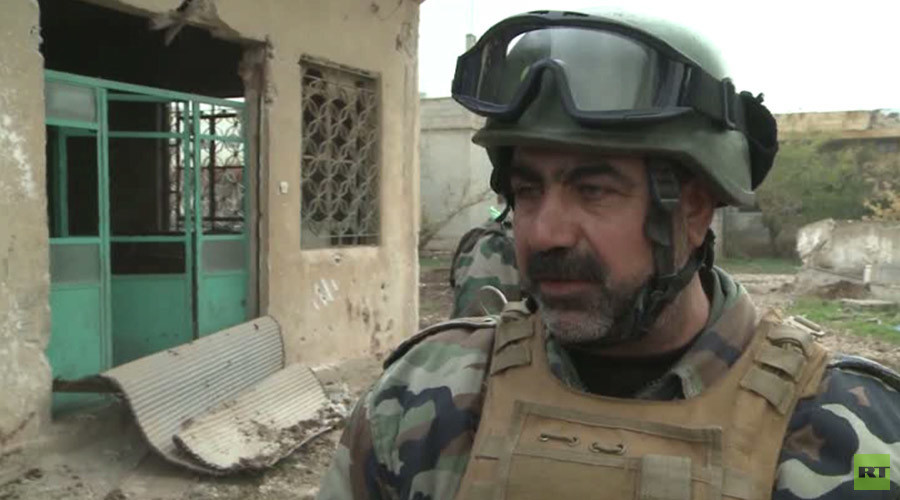 The main road through the town, the highway leading to the city of Daraa in the south and the main roundabout, is currently held by Syrian forces. The fighters of the Free Syrian Army, moderate opposition, are said to have abandoned the town and the people remaining in the area are mostly armed Islamists opposing the government troops.
"Airstrikes spread panic among the militants, and many fled. Now, some of them are entrenched inside the town. We are looking for them," General Hassan said.
Hundreds of militants of the Al-Nusra Front, Al-Qaeda's franchise in Syria, are believed to be deployed to Al Sheikh Maskin to reinforce terrorist defense of the town.
Mortar fire from the terrorists makes walking down the main road out of the question; all the streets are watched by snipers and gunmen, so the only way really to get to the front line itself is via alleys, holes and devastated buildings.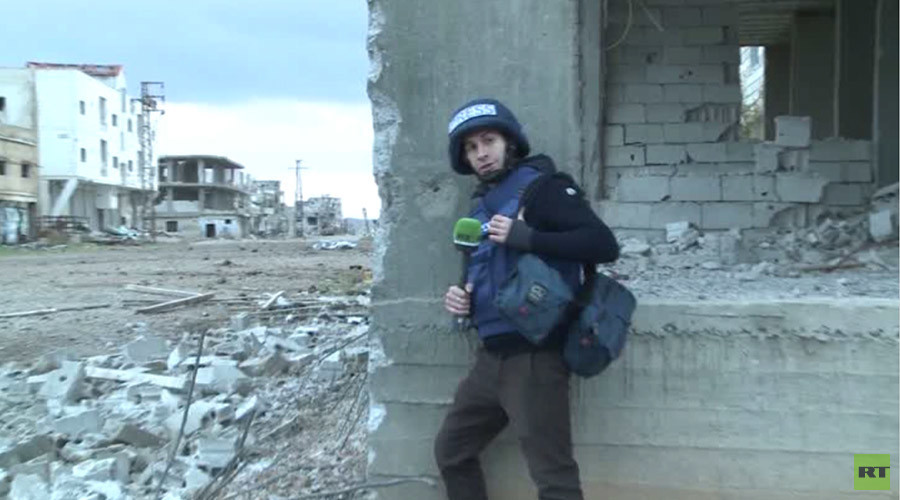 Soon enough, the RT crew moving in convoy with the Syrian Army's mop-up group, found itself in the very thick of it.
As the shock-assault force moves on, pushing the Islamists further from the main roundabout towards the town's south, the RT crew is ordered to back off, as understandably no one wants to take responsibility for a dead journalist on top of all that is going on around.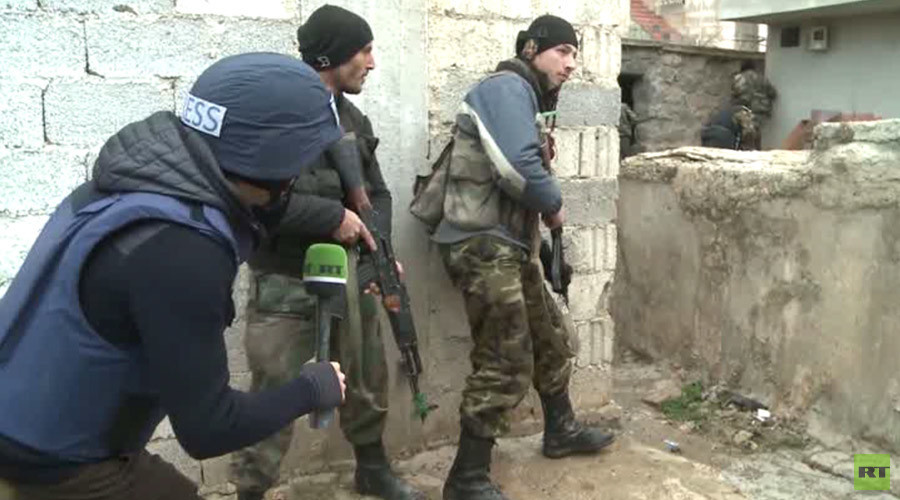 House by house, fighting rages on across Al Sheikh Maskin, as the Syrian military claims they have taken about 70 percent of the town under their control. Now it is mostly artillery and jets working to dislodge dug-in jihadists, in the southern end of Al Sheikh Maskin. But it is not all good news, as the Syrian soldiers expect an Islamist counterattack, perhaps as early as tonight.
You can share this story on social media: