Amsterdam's Schiphol airport briefly evacuated after 'bomb' threat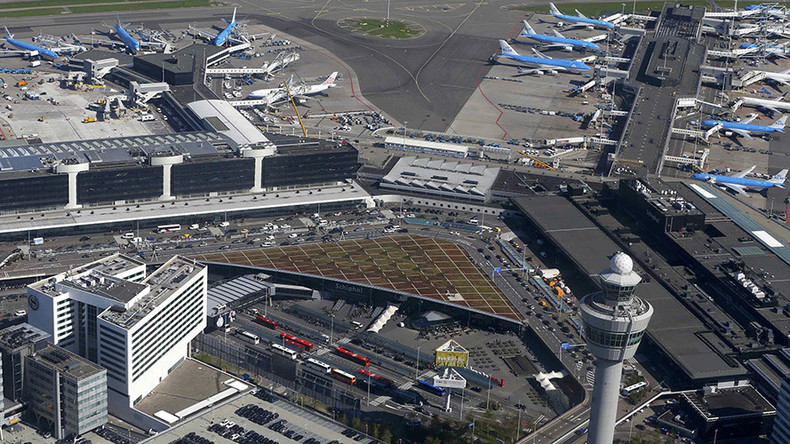 A 29-year-old British man has been arrested at Schiphol airport in Amsterdam after shouting on several occasions that he was carrying a bomb.
The incident took place at around 08:00 local time (07:00 GMT), while witnesses say that the man was overpowered by police who had their weapons drawn. Parts of the terminal were evacuated and searched. However, no explosives were found.
The Dutch broadcaster NOS reported that the incident took place in Terminal 3, which was completely evacuated. Onlookers described scenes of panic, with many people running away from the departure area and leaving their luggage behind. The passengers were only allowed back into the terminal after around 20 minutes, once police had secured the area.
The man has been taken into custody and is being questioned, according to local media sources. His luggage was searched by sniffer dogs, but was not found to contain any explosives. It was unknown whether the man was intoxicated at the time he made the claims about a possible bomb.
You can share this story on social media: