Turkish politician sentenced to jail for insulting Erdogan on Twitter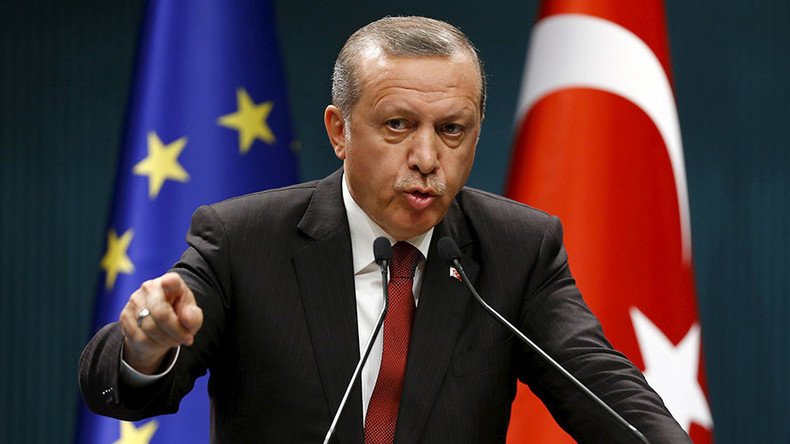 An Istanbul court has sentenced former Turkish MP Feyzi Isbasaran to nearly three years in jail for posting tweets deemed insulting to Turkish President Recep Tayyip Erdogan. The man is an ex-member of Erdogan's own AK party.
READ MORE: Ankara urged to conduct full, impartial investigation of Syrian journo's murder
Turkish politician, businessman, and former Justice and Development Party (AK) deputy, Isbasaran has been sentenced to two years and ten months in prison for posting tweets discrediting Erdogan and his family, Today's Zaman reported.

The decision was taken by Istanbul's 11st Criminal Court of First Instance on Thursday, December 31.
The tweets branded as "insulting" were deleted from Isbasaran's Twitter account. However, the investigation confirmed that they had been posted from devices belonging to the defendant.

Isbasaran used strong language in his tweets about the Turkish leader and his wife, according to the media. The former MP, however, insisted that they had been addressed to a person named A.O.
The politician was put under arrest on December 8, 2014 and then released to face trial in January. An Istanbul prosecutor was initially seeking a prison sentence of between one and six and a half years.
The day Isbasaran was arrested a group of AK Party supporters holding banners reading "All of us are Tayyip's soldiers" gathered near the Beyoglu Police Station where he was being taken. Two of them attacked Isbasaran and were later taken into custody.
You can share this story on social media: