Happy New Year! 10,000 sparklers create tower of fire (VIDEO)
Published time: 31 Dec, 2015 13:22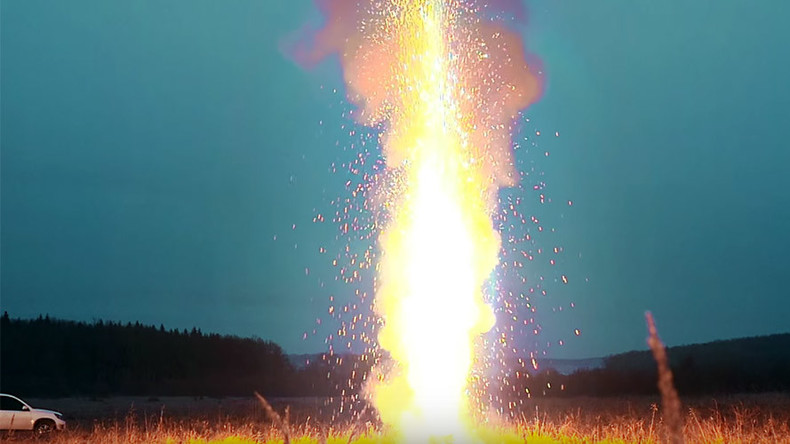 What's better than celebrating New Year's Eve with a sparkler? How about 10,000?
A Russian blogger created his own epic fountain of flames by lighting 10,000 sparklers in a single bundle.
The video posted by SlivkiShow shows sparks from the 'Bengal candles' shooting meters into the air, blocking the moon in the background.
Viewers are warned to "not repeat" the trick as the cascading flames could blow more than your mind.
Dating back to ancient Greece, the handheld fireworks were once used as a weapon to ward off approaching enemies.
These days, they are usually the only legal option for revelers who live in jurisdictions with strict fireworks laws.