Winter wonder: RT drone films Europe's largest skating rink in Moscow (VIDEO)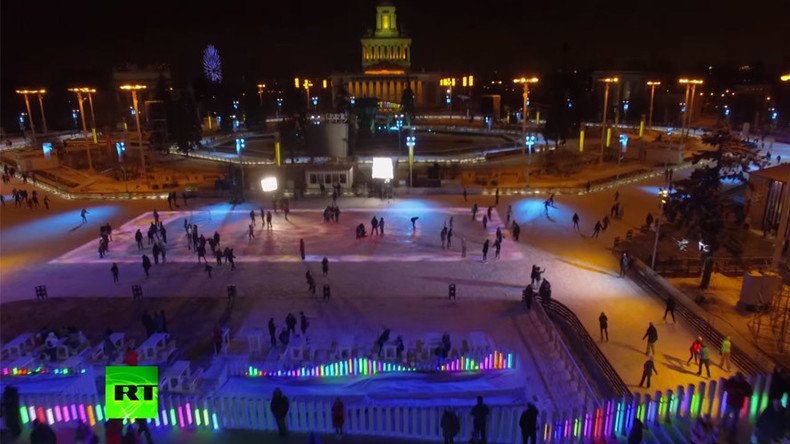 Take a birds-eye look at the European biggest skating rink: situated in an iconic Moscow park, it has been captured by RT drone.
Dubbed 'the main Russian skating rink', the location is remarkable: 20,500 square meters of ice, with over 100,000 LEDs to light up the celebratory mood of Muscovites.
Up to 4,500 people can skate there at the same time.
You can share this story on social media: