Hamas bans New Year's Eve celebrations in Gaza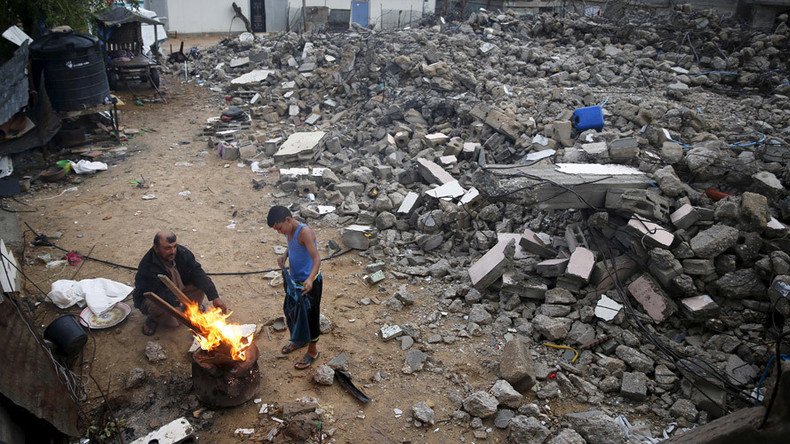 There will be no New Year's Eve parties in the Gaza Strip after Hamas banned celebrations, saying they went against the region's "values and religious traditions." They have also been axed to show solidarity with "the martyrs of the Jerusalem intifada."
Businesses were hoping to cash in on turning of the New Year, but their plans have been left in tatters following a decision taken by Palestinian police.
"The Interior Ministry and police department did not give permits to any restaurants, hotels or halls for end-of-year parties" after several venues requested permission, police spokesman Ayman al-Batinji told AFP.
The spokesman also added that the celebrations were "incompatible with our customs, traditions, values and the teachings of our religion."
Restaurants and hotels had previously been allowed to host events to mark New Year's Eve. However, the authorities say it is inappropriate this year, given the escalation in Israeli-Palestinian violence.
The parties have been banned "in solidarity with the families of the martyrs of the Jerusalem intifada," Batinji added. A source close to the authorities added that any illegal parties would be closed down by security forces.
Since October 1, 136 Palestinians and 20 Israelis have been killed in a new wave of attacks across the Holy Land, which has been sparked by tensions over the right of Palestinians to visit the Al-Aqsa Mosque and the murders of a Palestinian toddler and his father in an arson attack carried out by ultra-Orthodox Jewish radicals.
You can share this story on social media: