Nightmare floods turn Irish roads into… wakeboarding paradise (VIDEO)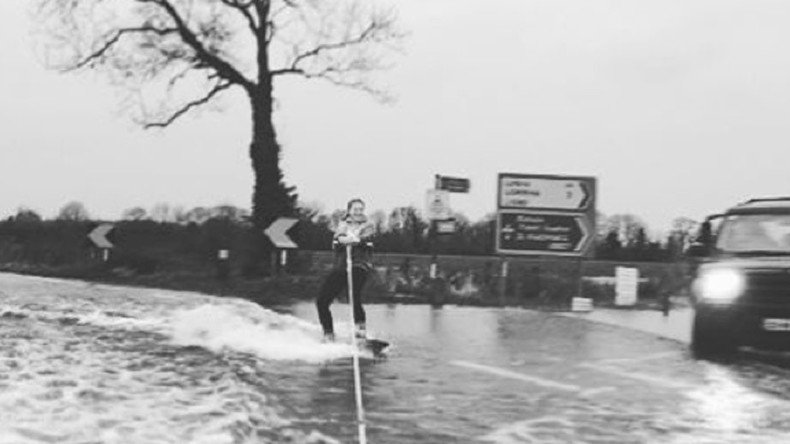 An Irish water sport enthusiast took advantage of recent bad weather and turned a flooded road into her very own wakeboarding playground.
Oisin Harding posted this video online of Lindsay Whelan wakeboarding down a street in Tipperary on December 28 with the title "Been real Irish about things." The video has since gone viral, with over 1 million views.
Whelan is a member of the Irish wakeboarding team and showed off her impressive skills while being dragged by a car. The road has been deluged for several days due to flooding in the area, and many praised Whelan for finally putting it to good use.
Ireland is in the midst of severe flooding brought on by Storm Frank with the Atlantic coast the worst affected area with 70mm of rainfall and gusts of up to 120km/h.
A total of 14,000 premises in the country are without power after heavy rainfall and strong winds. In Cork, the army had to assist in the evacuation of over a dozen families after a river overflowed its banks flooding parts of the town, according to RTE News.
Although the worst of the weather has passed, floodwater is expected to remain for some days to come. In Sligo, on the west coast of Ireland, this waterfall was forced to flow upward due to powerful winds.
You can share this story on social media: