Iraqi PM promises 'big and final victory' over ISIS next year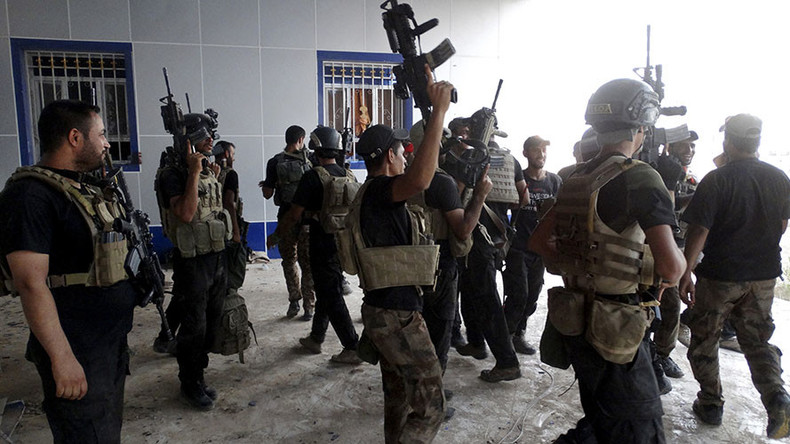 The presence of Islamic State (IS, formerly ISIS/ISIL) in Iraq will be completely eradicated in 2016, Haider al-Abadi, Iraq's prime minister, said in a TV address dedicated to the capture of the city of Ramadi by government forces.
"2016 will be the year of the big and final victory, when Daesh's (Arabic acronym for Islamic State) presence in Iraq will be terminated," al-Abadi is cited as saying by Reuters.
Earlier on Monday, the Iraqi forces announced that they had dislodged IS militants from the center of the city of Ramadi, the capital of Anbar province in the Euphrates River valley about 110 kilometers west of Baghdad.
It was the government's first major military success against the jihadists, who gained control of a third of the country's territory after a massive offensive in 2014.
According to the PM, the next target will be Mosul, which is the largest IS-held city in northern Iraq.
"We are coming to liberate Mosul and it will be the fatal and final blow to Daesh," he stressed.
A small Iraqi flag was raised over the main government complex in Ramadi to mark the victory.
"Yes, the city of Ramadi has been liberated," Brigadier General Yahya Rasool, joint operations spokesman, said.
The spokesman for the US-led coalition against IS, Colonel Steve Warren, said that "the clearance of the government center is a significant accomplishment and is the result of many months of hard work."
Warren noted that the victory would have been impossible without the airstrikes, training, and equipment provided for Iraq's forces by the coalition.
READ MORE: Iraqi troops 'close to recapturing' Ramadi from ISIS
"The most important thing is to secure it (Ramadi) because Daesh can bounce back," Hoshiyar Zebari, Iraq's finance minister, told Reuters.
The Iraqi government, led by a Shia prime minister al-Abadi, said Ramadi would be handed over to local police and a Sunni tribal forces after it is fully secured. Anbar is a mostly Sunni province.
The authorities hope the move will persuade local Sunnis to resists Islamic State militants.
You can share this story on social media: