France's collaboration with Nazis revealed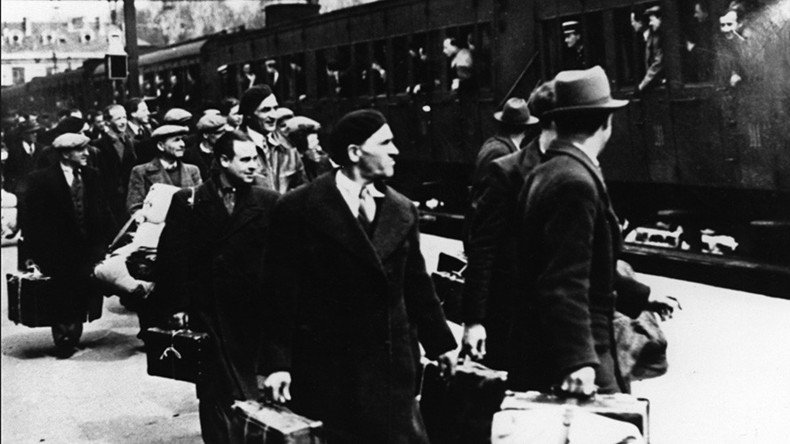 France's archives revealing details of collaboration with Nazi Germany have been declassified.
From Monday, the public can access the police and legal documents from the Vichy regime's collaboration with the German invasion from 1940-44.
A culture of secrecy surrounds this period in France's history, when the government worked with the Nazis in France to round up and deport Jews.
The archives had been sealed until today. Documents relating to the period from September 1939 to May 1945 can be accessed. More than 200,000 documents have been made public.
When Germany invaded France in 1940, the two countries signed an armistice. The German army occupied northern and western France, while the French collaborationist Vichy government ruled the rest of the country. The Vichy regime worked with the Germans and introduced anti-Jewish laws, banning Jews from public life and restricting the jobs they could have.
The Vichy government introduced 'Aryanization' in 1941 to take assets from Jews, who were then sent to detention camps. The first deportation saw more than 1,000 Jews go to Auschwitz on March 27, 1942.
German officials and French police rounded Jews up and separated children from their families, sending the adults to camps first.
The archives will reveal the names of those who betrayed the Jews and sent them to their deaths, and include documents on the prosecution of war criminals by the French government after the war.
In 2009, France's Council of State said the Vichy government held responsibility for the deportation of tens of thousands of Jews and that the Germans were not solely to blame.
Before then, the French had refused to acknowledge their role in the Holocaust.
You can share this story on social media: