Man dies in condom machine robbery on Christmas morning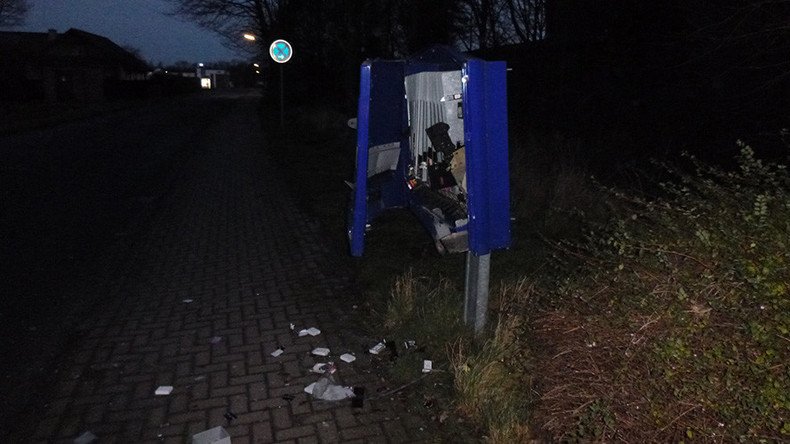 A man has died in Germany after a condom machine exploded. The 29-year-old was killed after a flying piece of metal from the blast hit him in the head on the morning of December 25 in Münster, Germany.
Two other men took the victim to a hospital in Schoeppingen, where he died later from his injuries. The men told staff that he had fallen down stairs and injured his head, according to a local police report.
During police questioning one of the men admitted this was a lie, and that he died as a result of a robbery attempt on a condom machine.
The group had connected an explosive device to the machine, which was situated outdoor on a street, in an attempt to break it open and take the cash inside. The deceased, a local man, failed to take cover before the charge detonated and was hit by a flying piece of metal in the head.
A resident heard the explosion and informed police. When they arrived at the scene the men had left and all cash and goods from the machine remained untouched.
Photos from the scene show the machine blown open with condoms on the ground below.
You can share this story on social media: