Orthodox monk wins Russian version of 'The Voice' TV vocal contest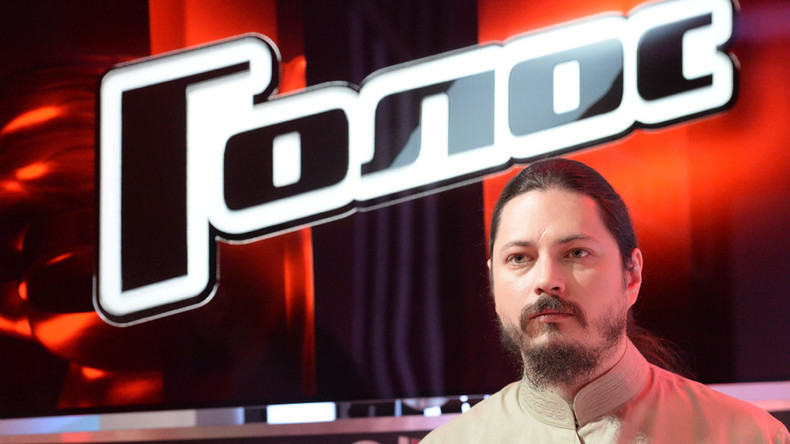 An Orthodox monk has astonishingly outdone a number of worldly competitors in a popular Russian singing competition TV show. His convincing victory, with the support of 76 percent of viewers' votes, created a stir on social media.
Photios, the hieromonk – a monk also serving as priest in the Orthodox Church – sang "Per Te" ("For you") in the finals – an Italian song from late 1960s, which was the winner of the Sanremo Music Festival and later made even more popular by American singer Josh Groban.
The 28-year-old monk stunned the audience, with some even suggesting his participation in the blockbuster television competition was a "promotion trick" by the church because it was deemed so good.
"The fact that I went on stage thrills and agitates people. [When watching the TV show] they are not expecting this, they just want to have fun and relax. And suddenly they see a priest. It seems that he reminds them of the existence of conscience, soul, and also sins," Hieromonk Photios – who is known as Vitaly Mochalov in his worldly life – told RT's sister video agency, Ruptly.
"People often write me comments [saying] that they want to go to church after they see me," he added.
But singing, aside from the usual religious hymns, is nothing new to the monk, who says he's been practicing pop songs and opera arias to improve his vocal abilities at the monastery for 10 years. He has also recorded two albums and performed on a number of stages in Russia's Kaluga region, where his church is located.
"Everybody who knows me both in the monastery and in worldly life supports me. Even if they have doubts, they would not voice them. I know for sure that the whole monastery is behind me. They watch me [on TV] and vote for me, even my confessor," the competition victor told Ruptly.
The public was first shocked by the singing priest's participation in the show in September, when the fourth season of "The Voice" ("Golos" in Russian) began on Russia's Channel One. But over the course of the contest, in which four celebrity vocal coaches initially select and then mentor singing competitors, the hieromonk caught the spotlight, now having thousands of followers on Instagram and livestreaming videos on Periscope.
You can share this story on social media: