Milan & Rome ban daytime private traffic to try and cut pollution levels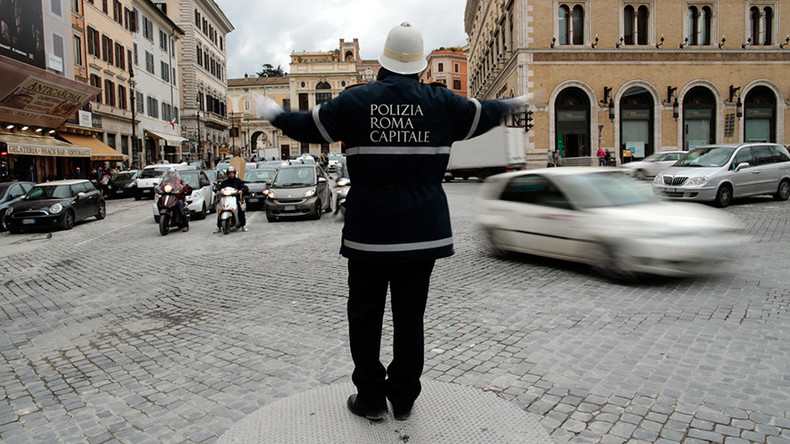 Two Italian cities have taken the unusual step of banning private cars in order to try and bring down pollution levels. Next week, drivers will face a limit on when they can use roads while special public transport fares will be introduced.
In Milan, the temporary ban will be put into action from December 28 until December 30. It will mean that no cars, motorcycles or scooters will be allowed onto the streets between 10:00am and 4:00pm (9:00am to 1:00pm GMT).
The aim is to try and reduce levels of smog in the city of 1.3 million inhabitants, which has been exacerbated by a lack of rainfall over the last few weeks. The region of Lombardy, of which Milan is the capital, has also taken the step of banning fireworks displays to try and offset the problems of the smog.
There is some good news as the city authorities have announced they will be introducing an "anti-smog" transport ticket, according to AFP. This will allow the people of Milan to use all modes of public transport for just €1.50 ($1.65) throughout the day.
Meanwhile, the Italian capital is also following suit, with Rome announcing that it will ban cars for six hours on Monday and Tuesday to reduce pollution levels, Italy's ANSA news agency reported.
The decision was announced by Commissioner Francesco Paolo Tronca and will mean that private vehicles will not be allowed within the city's 'green zone' from 10:00am to 4:00 pm (9:00am to 3:00pm GMT) on the two days.
Tronca is also introducing a similar reduction on its public transport tickets, with those in the capital able to use buses, trams and the metro, for €1.50, too.
Rome has previously tried to introduce measures to cut pollution caused by car exhaust fumes. It banned car number plates ending in an odd number on one day and those ending in even numbers the following day. However, the results proved to be disappointing and the scheme was not extended.
Like Milan, the capital has also been suffering from a lack of rain over the last few weeks.
You can share this story on social media: