Dozens feared dead in explosion at gas plant in Nigeria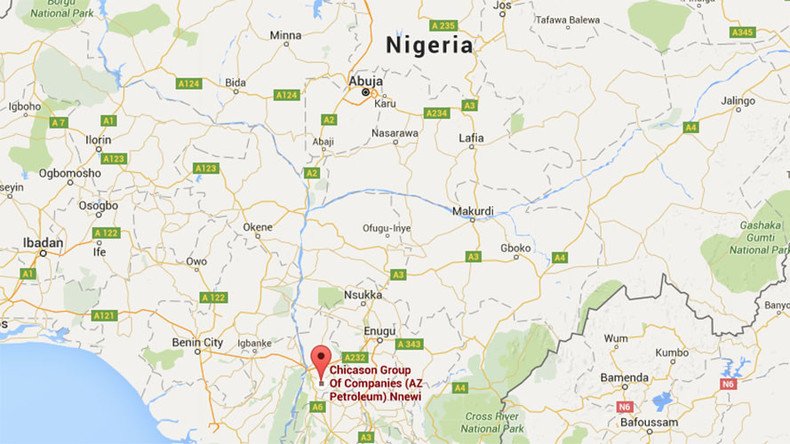 A massive explosion has taken place at a gas plant in the industrial town of Nnewi, Anambra state in southeastern Nigeria, local media report. There have been reports of dozens burnt to death in the blast.
Nigerian Vanguard daily puts the death toll at over 100 people.
Graphic images of the burnt bodies lying on the ground have emerged online.
The blast, followed by a huge fire, took place at Inter Corp Oil limited (liquefied petroleum gas plant), a subsidiary of Chikason Group.
The explosion reportedly occurred when a truck tried to discharge without having cooled down.
At that time there were customers around who had been refilling their gas cyllinders, Vanguard reports.
The blast was so powerful that it shook nearby buildings and spread panic and horror among locals, eyewitnesses say.
Fire-fighters, road safety workers and paramedics were immediately dispatched to the scene to prevent further damage and help the victims.
Those who were severely injured have been taken to Nnamdi Azikwe University Teaching Hospital.
You can share this story on social media: