Inferno at Saudi Arabian hospital kills 25 & injures 107 (VIDEOS, PHOTOS)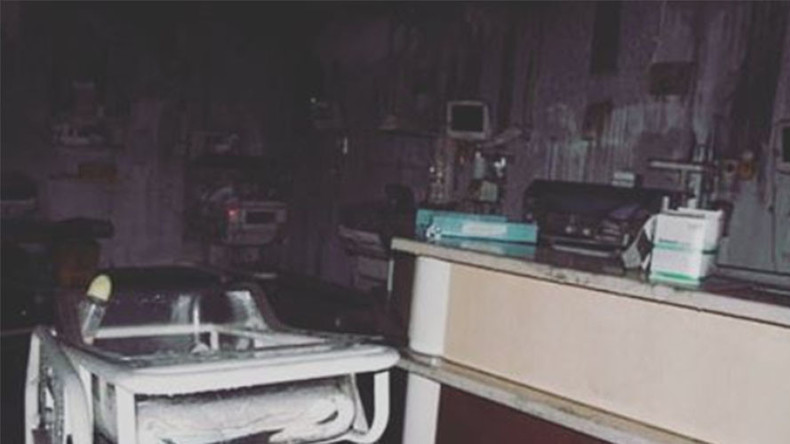 A blaze at the Jizan General Hospital in southwest Saudi Arabia destroyed its intensive care unit and the maternity ward on the first floor, leaving over 130 people dead and injured.
At least 20 firefighter brigades from the local civil defense directorate arrived to fight the blaze.
The injured have been taken to other local hospitals.
The city of Jizan is close to the Yemen border.
DETAILS TO FOLLOW