Balls of steel: Driver calmly dodges TOW missile headed straight for his pick-up (VIDEO)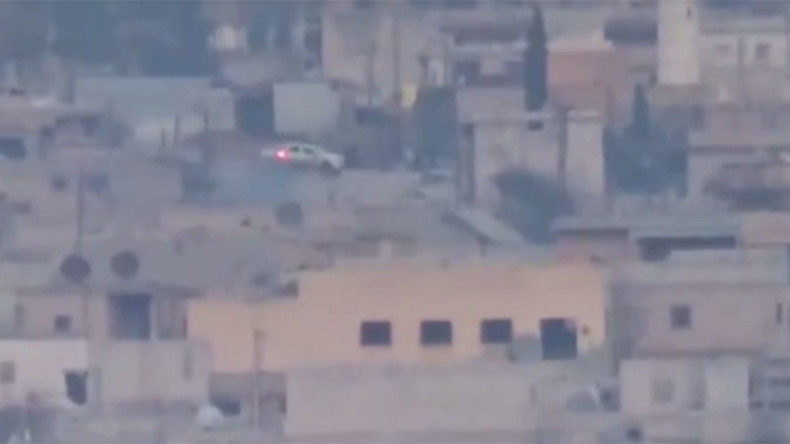 A driver had a narrow escape and showed impressive calmness under pressure, when he dodged an incoming TOW missile. The person behind the wheel, waited patiently for the rocket to approach, before moving the vehicle out of the way… and to safety.
It is hard not to panic when death is staring you in the face. Capable of destroying a tank, TOW missiles can cause some serious damage. It is believed the person in the white pickup truck is a Hezbollah fighter, due to a yellow flag seen near the car, while it is also alleged the incident took place in Syria though it is not clear when.
Fired from some distance away, he could see the rocket bearing down on his vehicle and knew he had to act fast.
The man was certainly in a quandary – if he attempted to drive away too soon, the guided missile would have just changed its course. Therefore he waited till the very last minute before driving forward a few meters and the missile hit a near-by structure.
You can share this story on social media: