Hezbollah vows retaliation over commander's killing in 'Israeli strike'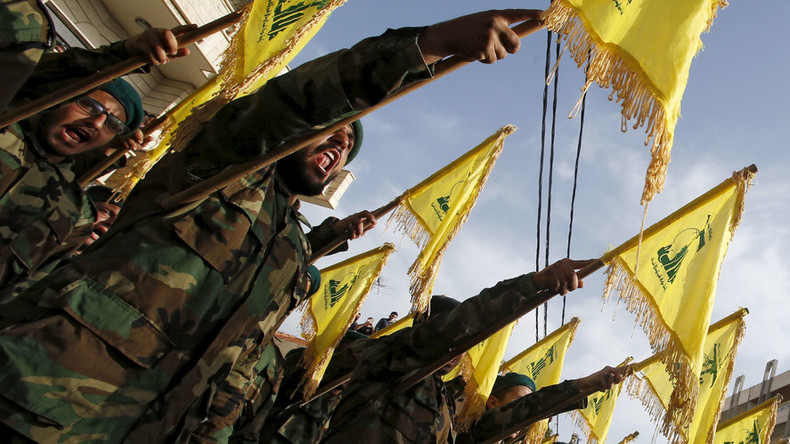 Hezbollah leader Sayyed Hassan Nasrallah has promised that the group will retaliate in a way it "sees appropriate" for the killing of commander Samir Kuntar in a suspected Israeli airstrike in Syria.
"Samir is one of us and a commander of our resistance and it is our right to retaliate for his assassination in the place, time and a way we see appropriate. We will exercise this right, God willing," Nasrallah said, speaking hours after Kuntar (also spelled as Quntar) was buried in Beirut on Monday.
"We have no doubt or question that Israel is the one which assassinated Samir Qantar, its planes fired precision missiles on a residential apartment [he was in]," Nasrallah added.
Hezbollah chief said the retaliation will take place at a time and place of the group's choice. Syrian loyalist groups have also said his death would be avenged.
The attack occurred in Damascus on Saturday evening, hitting a six-story residential building in Jaramana. Up to eight people are believed to have been killed.
"Two Israeli warplanes carried out the raid which targeted the building in Jaramana and struck the designated place with four long-range missiles," the Syrian National Defense Forces said on their Facebook page.
While Israel welcomed Kuntar's death, saying he had been preparing an attack against Israel, it did not admit responsibility for the airstrike.
Israeli minister Yoav Gallant said, "I am not confirming or denying anything to do with this matter," but added, "It is good that people like Samir Qantar will not be part of our world."
Syrian Information Minister Omran al Zubi told Hezbollah's Manar television station that the "party that gains most from the assassination of Qantar is the Zionist enemy whom we have long known for these cowardly attacks."
Three rockets have already been fired into Israel from Lebanon late Sunday in what could be an act of retaliation after the news of Kuntar's death emerged. In response Israel reportedly fired artillery over the border. Prior to Sunday's rocket fire, the Israel-Lebanon border has been relatively quiet.
In January, an Israeli strike in Syria killed six Hezbollah members, including a top commander. Hezbollah then fired missiles at an Israeli military convoy, killing two soldiers. The acts led to further clashes in the worst escalation since the month long Israel-Hezbollah war of 2006.
READ MORE: Iranian general, son of ex-Hezbollah leader, killed in Israeli airstrike in Syria
Israel is publically not involved in the war in Syria, but is widely believed to have conducted strikes in Syria, which it neither confirms nor denies. Meanwhile Hezbollah has been involved in the conflict on the side of the Syrian government.
Kuntar was jailed in Israel for a 1979 Palestine Liberation Front raid where four were killed, including a four year old. Kuntar was sixteen at the time. He was repatriated to Lebanon in 2008 as part of a prisoner swap and kept a low public profile since then.
You can share this story on social media: