Strewth! Tasmanian sky lights up with spectacular aurora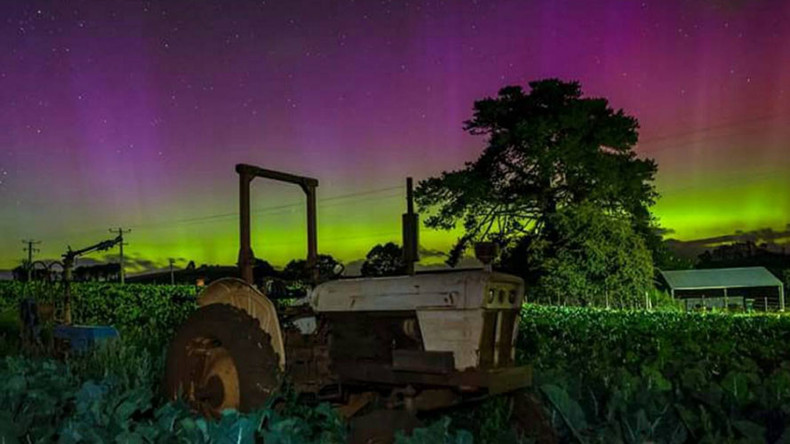 The Tasmanian sky came to life on December 20 when "aurora australis" – the southern equivalent of the Northern Lights – amazed watchers with a spectacular display of colors as clear skies offered a clear view of the dazzling display.
The lights were promised over the weekend following a coronal mass ejection from the sun but few Australians expected the strength in which they came. Aurora australis was so powerful that sky watchers in the city of Hobart could see the spectacle despite light-pollution in the area.
Aurora australis is caused when charged particles from the sun strike atoms and molecules in Earth's atmosphere, causing them to light up. The lights are most commonly seen in the northern hemisphere over Iceland.

In very different conditions to snowclad Iceland, Australians were able to see the aurora in relative comfort, with mild nighttime temperatures. This very lucky cow found a nice empty spot to watch the show.

Recent storm clouds had mostly cleared to make way for the light show. Unfortunately no repeat of the show is expected tonight.
The lights were also visible on mainland Australia, with sky watchers in Victoria treated to the best free show in the world.
You can share this story on social media: