'For children': Slovenians vote 'No' to gay marriage in referendum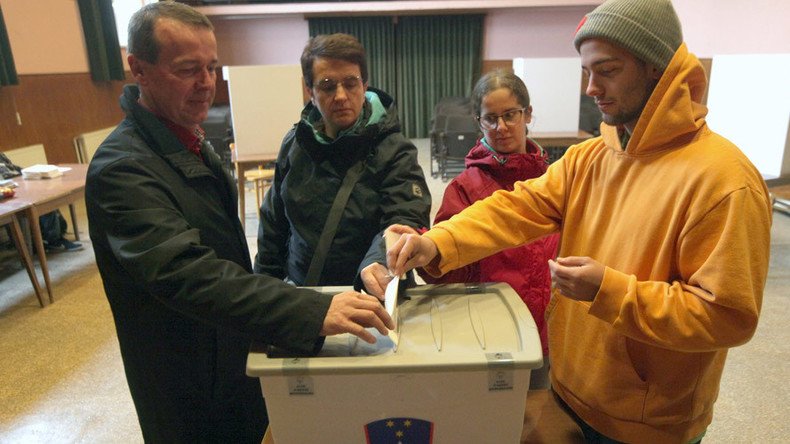 On Sunday, about two thirds of Slovenians rejected a law that would allow same-sex couples to marry and adopt children in the second referendum on gay rights in four years. The 'No' vote was championed by a local activist group and the Catholic Church.
A convincing 63.5 percent of the voters voted 'No' to the law defining family as a "union of two persons" instead of "union of a man and a woman," with 36.5 voting 'Yes', according to Slovenia's Electoral Commission.
In March, the Slovenian National Assembly passed a law giving same-sex couples the right to marry and adopt children, but the provisions were not enforced as a civil society group called 'For Children' appealed to the Constitutional Court, calling for a referendum.
The group had gathered tens of thousands of signatures in favor of a nationwide vote, according to local media.
For the outcome to be legally valid, opponents of the law needed to muster the support of at least 20 percent of registered voters - the equivalent of at least 342,000 votes. They ended up garnering 391,818, the commission said.
Although the Slovenian government supported the gay rights law, it did not participate in the 'Yes' campaign, delegating the advocacy to the Social Democrats who referred to it as a matter of "marriage equality." The main opposition party, the Slovenian Democratic Party (SDS), was opposed to the law.
"We are against the law that would deny the basic right of a child to have a mother and a father," For Children said on its website, according to Reuters.
The 'No' vote was also backed by Slovenian Catholic groups and Pope Francis, who told Slovenian pilgrims on Wednesday that family values must prevail in their country, without direct reference to the referendum. He urged "everyone, especially those with public responsibility, to support the family, a structural reference point for the life of society," the pontiff was quoted as saying by AFP.
Once a Yugoslav republic, Slovenia last conducted a similar referendum in 2012, with over 54 percent of the population voting against equality.
Several EU states, including the UK, France and Spain, have legalized same-sex marriage, although in many others it remains a highly contentious issue.
You can share this story on social media: