And the winner isn't… Chaos in Las Vegas as wrong contestant crowned Miss Universe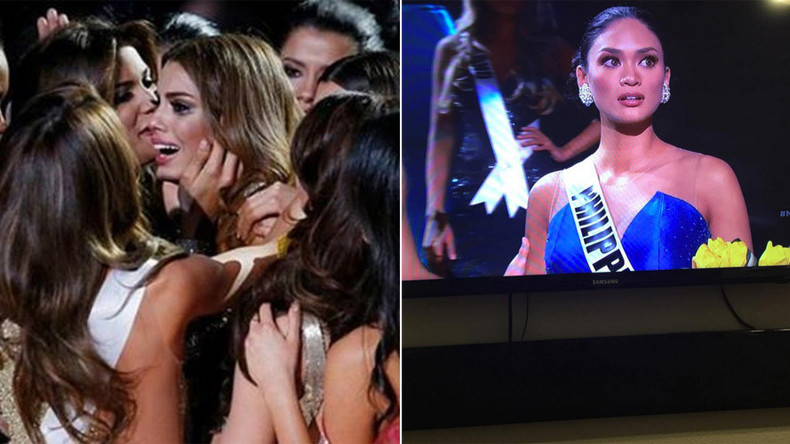 The Miss Universe 2015 contest in Las Vegas ended in confusion and tears after the host crowned the wrong woman as the winner. The crown and sash were taken from her in public.
Comedian and television personality Steve Harvey said the blame for the embarrassment was fully on him and that it was a "terribly honest human mistake."
Harvey initially read the name of Miss Colombia, Ariadna Gutierrez Arevalo, from the card, proclaiming her the winner of this year's pageant.
"OK, folks, um, I have to apologize," he told the audience minutes later as Arevalo was proudly waving to fans. "The first runner-up is Colombia. Miss Universe 2015 is Philippines."
For a few awkward moments, Arevalo was standing on the stage next to Miss Philippines, Pia Alonzo Wurtzbach, as Harvey was explaining to the audience that he read the card naming the winner and runner-up in the wrong order.
"Please don't hold it against the ladies, please don't. I feel so badly, but it's still a great night," the host said as a former Miss Universe removed the crown and the sash from Arevalo – who looked more than a bit depressed – and placed it on Wurtzbach, who was barely holding back her tears of joy. The broadcast ended moments later.
The disaster in Las Vegas mirrored the finale of Australia's Next Top Model in 2010, when host Sarah Murdoch also announced the wrong winner.