Casualties reported as powerful gas blast rocks residential building in southern Russia (VIDEO)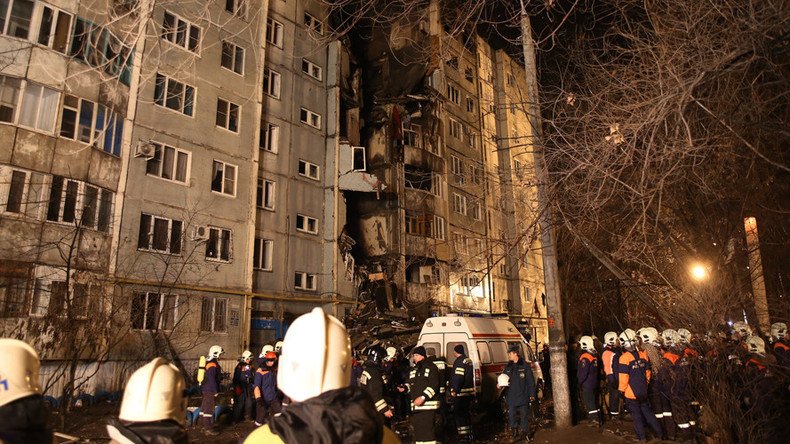 At least one person has been killed and 11 injured when a powerful gas blast rocked a residential building in the southern Russian city of Volgograd, the Emergencies Ministry said, adding that at least five people remain unaccounted for.
Those injured have been taken to hospitals in Volgograd following the incident, the Health Ministry said.
The blast occurred at around 11:50 MSK (0850 GMT) Sunday on the seventh floor of an apartment block on Cosmonauts Street, Russia's Emergency Ministry said. At least 38 apartments were destroyed in the blast.
The explosion destroyed a section of a building from the ninth to the ground floor, the rescuers said.

A large fire broke out in the apartment after the blast, and two firefighters received injuries while extinguishing it, Interfax reported.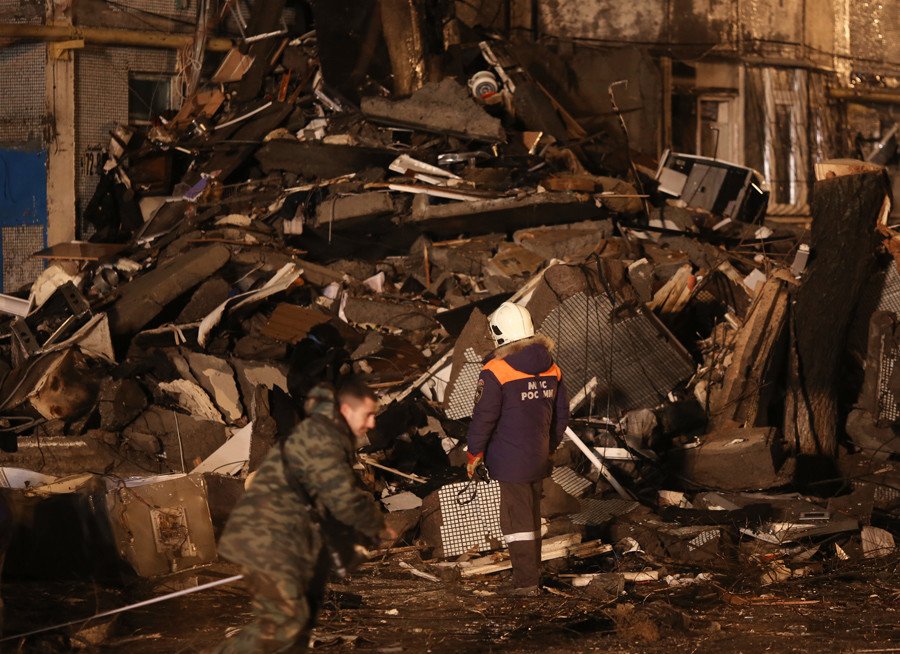 A total of 107 residents were living in the collapsed section of the apartment block, local authorities said.
The chief of the department of the Emergencies Ministry in the Volgograd Region, Oleg Grebenyuk, said that the rubble will be cleared over the next 24 hours.

"We plan to complete the work as quickly as possible, within 24 hours. It will depend on the complexity of the structures and blockages," Grebenyuk is cited by Tass as saying.

A witness told RT's Ruptly video agency that there had been two blasts in the building and that people had been jumping out of windows to escape the blaze.
Locals told the media that the family living in the apartment where the explosion took place allegedly stored gas cylinders and gasoline at home.
You can share this story on social media: