Snowden doubts security of Telegram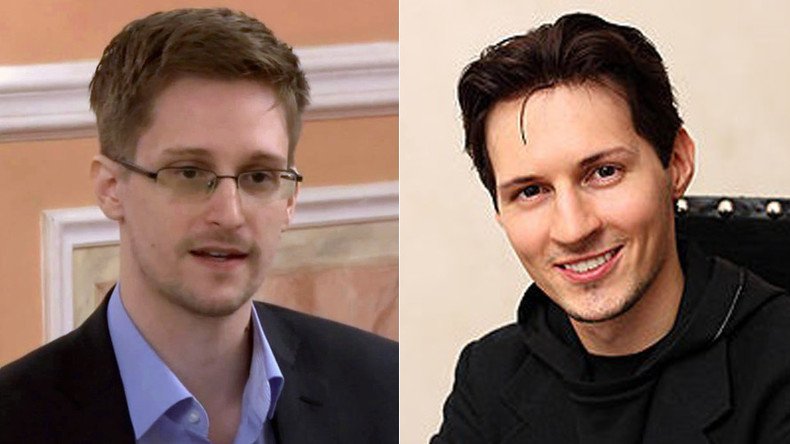 Despite saying that he "respects" Telegram's founder, Russian Pavel Durov, NSA whistleblower Edward Snowden said the messenger lacks security at its default settings.
"I respect @durov, but Ptacek is right: @telegram's defaults are dangerous. Without a major update, it's unsafe," former CIA employee tweeted on Saturday.
Snowden was referring to Thomas Ptacek, founder of Matasano Security and a specialist in cryptographic and embedded software security, who tweeted that Telegram's plaintext is stored on the server. Pointing towards the vulnerability of such a setup, Snowden hinted that the plaintext of the messages should not be accessible to a service provider at all for a connection to be truly secure.
Telegram has recently been branded the "favorite" messenger among international terrorists in the US media, after Islamic State (IS, formerly ISIS/ISIL) jihadists allegedly used it while claiming responsibility for attacks in Paris and on the Russian plane over Sinai. Laith Alkhouri, director of Research at Flashpoint Global Partners, called Telegram "the new hot thing among jihadists" in a CNN Money report. The messenger's encryption might have provided them with the opportunity to exchange secret messages, he alleged.
While Ptacek's and Snowden's conclusions appear to contradict the allegations of Telegram's self-professed complete security, Durov apparently disagrees. The founder responded to Snowden's tweet by saying: "Skipping the sarcastic part: users who don't need cloud sync or do not trust us, use secret chats – https://telegram.org/privacy."
Headquartered in Berlin, Telegram was founded in 2013 and has gained millions of users ever since after claiming privacy and speed as its main priorities. Prior to heading up the network, Durov established the Russian alternative to Facebook "VKontakte" in 2006. He left the company and Russia in 2014 after claiming to have been subjected to Russian government interference in his business. VKontakte's is now owned by Mail.Ru Group, which is in turn controlled by business magnate Alisher Usmanov, formerly known as Russia's richest man.
You can share this story on social media: