Lebanese militant leader killed in Syria, Israeli airstrike and terror attack suspected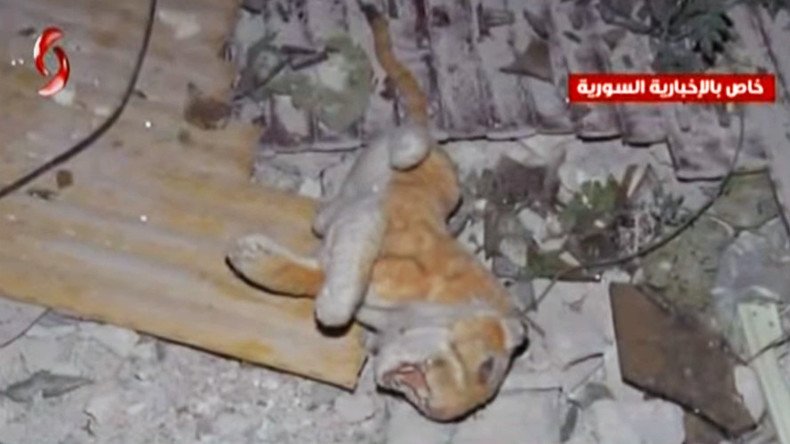 Hezbollah leader Samir Kuntar, of the Palestine Liberation Front, has reportedly been killed in a "terror attack" in Damascus, Syrian state TV said, citing official sources. Hezbollah earlier backed reports that he had been killed in an alleged Israeli airstrike.
Kuntar was reportedly killed in the district of Jaramana in the Syrian capital, Syrian TV added.
Damascus radio station Sham FM has reported that Kuntar's body was recovered from under the wreckage of the building.
Most sources just confirmed death of Samir Quntar (including S.N.N), after his brother mourning him on Twitter.

— iad tawil (@IadArtwork) December 20, 2015
Images from the scene show a collapsed multi-storey residential building, with lots of rubble on the ground. Vehicles parked nearby appear to have been completely destroyed.
Rescue workers have been trying to pull out survivors from under the rubble, according to the footage.
There are conflicting reports regarding the course of events. Some say that there was an Israeli airstrike on the residential area, while other describe the incident as terrorist mortar shelling.
Reuters initially cited Syrian state TV as saying that several people had been injured, after rockets launched by "terrorist groups" hit a building in the Jaramana district of Damascus.
Hezbollah had not immediately confirmed whether the Lebanese Druze Kuntar (also spelled as Quntar), who is one of the most hated militant leaders in Israel, was killed or injured in the bombing, or if he was at the site at all.
In the meantime, Israeli Construction and Housing Minister Yoav Gallant welcomed the alleged death of the Lebanese militant leader.
"It is good that people like Samir Qantar will not be part of our world," he told Israel Radio.
He refused to confirm or deny Israeli involvement in the affair, however.
Kuntar took part in a deadly 1979 PLF raid in Israel that killed four people. The attack took place in northern Israeli town of Nahariya. Israel described the attack as an extremely brutal terrorist act, with Kuntar, then 16, allegedly smashing a rifle butt into the head of a four-year-old girl.
During the attack, Kuntar and other Lebanese militants killed two Israeli policemen and then broke into an apartment building, abducting Danny Haran, 31, and his four-year-old daughter Einat. Both were then killed on a nearby beach. Israeli prosecutors presented the deaths of the two as a brutal execution, while Kuntar vehemently denied killing the child, and alternative sources claimed the hostages could have been killed in an exchange of fire with the Israelis.
The then-teenager was detained and spent 29 years in Israeli prison. In 2008, Kuntar was released in an Israeli-Hezbollah prisoner exchange. His name caused further controversy as he and other prisoners were welcomed at home with a celebratory ceremony involving government officials and the head of state. Kuntar later became known as a leader of militia based in Hader and a loyalist to the Syrian government.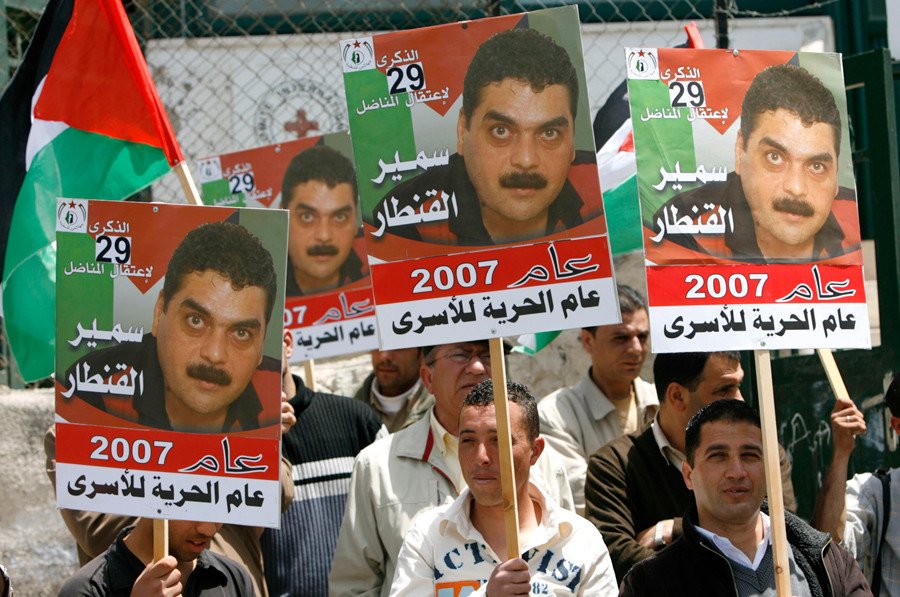 Since his 2008 release, Israeli media on multiple occasions claimed that Kuntar had been killed, including during Israeli strikes on Syria. However, none of the reports had been confirmed.
Meanwhile, local media reports said that at least two people had been killed in the attack.
You can share this story on social media: