320 foreign spies and agents exposed in Russia in 2015 – Putin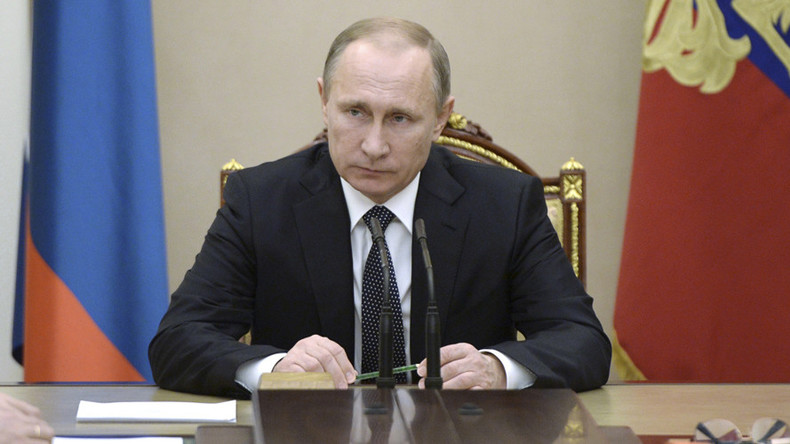 Foreign intelligence services are increasing their activity in Russia, President Vladimir Putin said stressing that the country is ready to provide an adequate response to the challenge.
Russian counterespionage services have "exposed 320 personnel and agents of secret services of foreign states as well as their accomplices," the Russian President said as he spoke to the Russian secret and security services on their professional holiday.
"We see that intelligence services of some countries are intensifying their efforts… focused on Russia," Putin said expressing confidence that Russian security services "are ready to provide an adequate response to this challenge."
The president stressed that he expects that Russia's security services will also efficiently fight corruption and economic crime within as well as protecting the country's borders. He emphasized that state security services should coordinate their work with the military "to boost the capabilities of our [Russian] armed forces."
"We see how efficiently our pilots and intelligence specialists are working [in Syria], how well they coordinate their actions… The [Russian] army, fleet and aviation are using the most advanced weapons [there]," he said stressing that it "is hardly all of our [Russia's] capabilities."
"We are far from using all the means we have there. We do have additional means. And we will use them if required," Putin said, as quoted by RIA Novosti.
In his speech, Putin stressed that terrorists had openly declared war on the whole international community and their actions are a direct threat to Russia. He also said that Russian security services have prevented more than 30 terrorist crimes and called for special attention to be devoted to neutralizing terrorist recruiters and emissaries seeking to involve young people in terrorist activities.
The Russian security services include but are not limited to the Federal Security Service (FSB), Foreign Intelligence Service (SVR), Chief Intelligence Directorate (GRU), Border Guard Service (FPS), Federal Guard Service of the Russian Federation (FSO) and Federal Drug Control Service (FSKN).
You can share this story on social media: