Arrests, assaults & death threats: UN experts slam treatment of human rights defenders in Palestine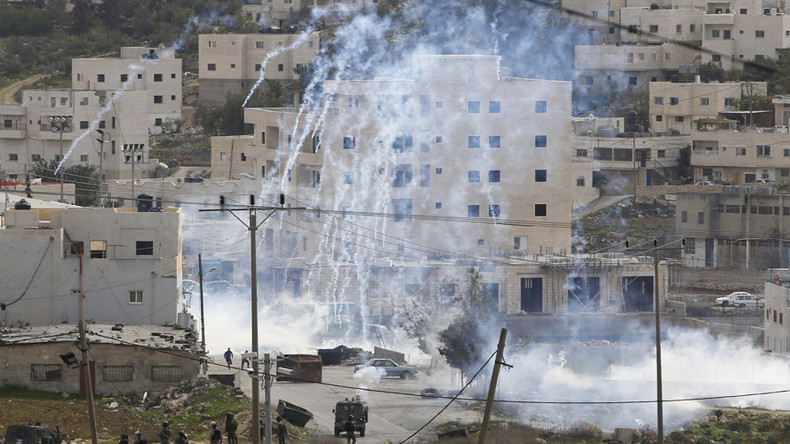 United Nations experts have called for an end to the harassment of human right defenders in the Occupied Palestinian Territory, calling the attacks which include physical violence and death threats "unacceptable".
The Office of the High Commissioner for Human Rights (OHCHR) says human rights defenders in the region are being subjected to abuse, arrest, detention and harassment by the Israeli authorities and settler elements, in what is thought to be a bid to stop their work.
"Amidst a charged and violent atmosphere over past months in the Occupied Palestinian Territory, Palestinian and international defenders are providing a 'protective presence' for Palestinians at risk of violence, and documenting human rights violations," said the UN special rapporteur on the situation of human rights defenders, Michel Forst.
Earlier this month UN human rights experts urged the Israeli government to allow for a protective space for human rights defenders to work without restriction and fear.
Israeli authorities had carried out raids on the Youth Against Settlement organisation in Hebron and settlers called for its closure.
"The Center has now effectively been shut down as a result of the Israeli military declaring the surrounding area a military zone," UN Special Rapporteur Makarim Wibisono said.
Wibisono, special rapporteur on the situation of human rights in the Palestinian territories occupied since 1967, urged the Israeli authorities to lift the military order.
His statement that has been endorsed by the special rapporteur on torture and degrading treatment and the special rapporteur on the rights to freedom of peaceful assembly.
"The continued harassment of human rights defenders in the OPT, who are exercising their rights to freedoms of expression and association, is simply unacceptable. It should cease immediately," Forst said.
In October, Wibisono expressed grave concern for the situation in the Palestinian territories.
"I appeal to Israel to recognise the destabilising effect of the current human rights situation in the Occupied Palestinian Territory," he said. "I remain ready to work with the Government of Israel to move forward towards improving the situation."
Wibisono has requested access to the territories on numerous occasions but has been blocked by Israel.
You can share this story on social media: