'It's Assad or ISIS': French MP talks to RT after visiting Syria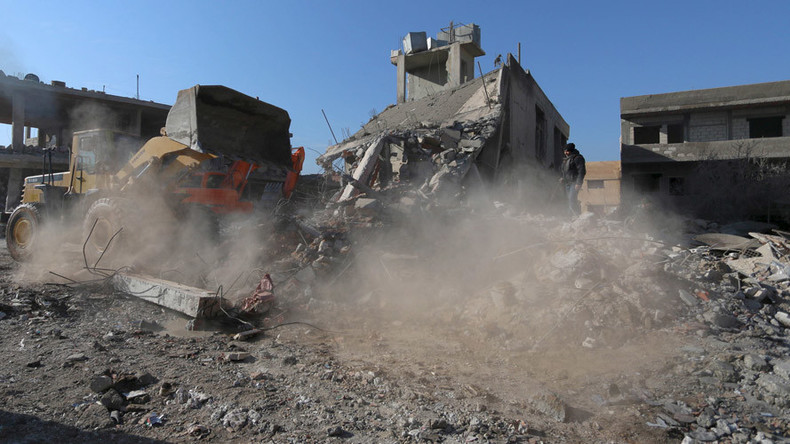 The dilemma is quite simple when it comes to dealing with the Syrian crisis – either the international community works with President Bashar Assad, or Islamic State militants take over, believes a member of the French lawmakers' delegation that has just returned from Syria.
"Whatever the regime of Bashar Assad is, this regime protects minorities and it is close enough to the West. I saw about 20 women deputies, as well as opposition leaders, who said, "It's either Assad or chaos," The Republicans party MP and former transport minister Thierry Mariani told RT.
"When I hear some caution in the West on this issue, I say: 'The dilemma is simple: either Assad or ISIS.'"
According to the lawmaker, Assad is in a difficult situation now, he is "under siege," but he has gained "some hope" after the Russian special operation in Syria was launched.
READ MORE: UN Security Council unanimously adopts Syrian roadmap resolution
Mariani added that every time "we wanted to create something new, it ended in chaos."
"We see what happened in Iraq and Libya. Let's first try to win the war against the terrorists, instead of looking for a miracle man and destabilizing the situation [in Syria]. In this war, the Syrian army is an ally, and I think the presence of Assad is necessary for at least the transition period."
Read more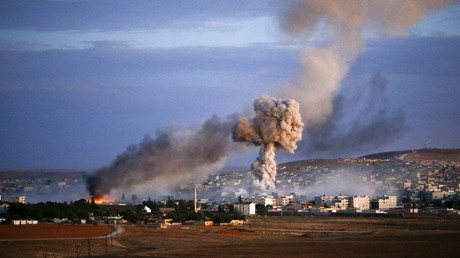 Speaking on the effective methods to battle Islamic State terrorists, Mariani noted that we should follow Russia's proposal – "to create a unified coalition under the auspices of the UN."
"Then we really will be effective. But when there are three coalitions [US, Saudi and Russian]- there is practically no coordination and, thus, risks of various incidents," Mariani added.
The problem of these coalitions is that all of them have "completely different goals," according to the lawmaker.
"The coalition under the leadership of Saudi Arabia is obsessed, above all, with the idea of destroying [Bashar] Assad, even if to achieve this, it has to support terrorist organizations. The US coalition wants both to counter terrorists and Assad. Russian coalition wants, above all, to counter terrorists, and also to support Assad."
However, at some point these three coalitions have "to agree on military targets," he said.
"We need to create a unified coalition, and the UN is the only one that fits to lead it. At least, we will follow international law. And this is what Russia offers."
READ MORE: 'Islamic coalition against terrorism': Saudi Arabia presents 34-state military bloc
On Monday, Saudi Arabian state TV announced that a Riyadh-based "Islamic military alliance" was being formed to fight terrorism. Russia has been conducting its own airstrikes targeting IS and other terrorist groups in Syria since September 30.
The strikes were launched at the formal request of Damascus. Russian jets have been carrying out sorties from Moscow's Khmeimim airbase in Latakia. The US-led coalition have been bombing IS positions in Iraq and Syria since August 2014.