Over 100 may be missing as ship feared sunk off Indonesian island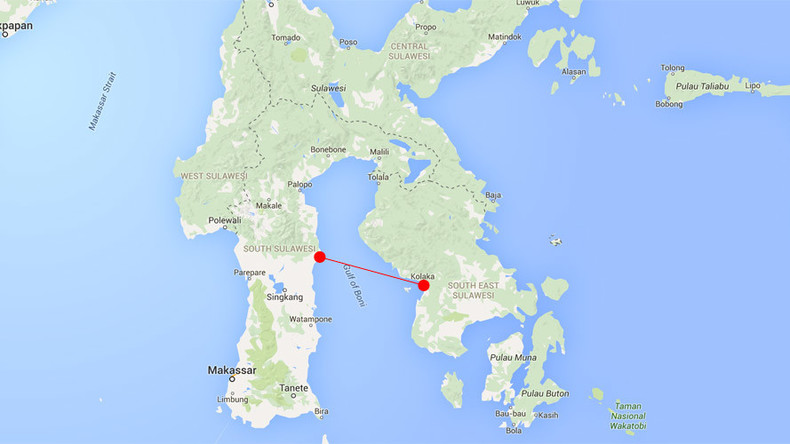 Over 100 people are missing as a boat traveling between two ports of the Indonesian island of Sulawesi failed to dock at the destination city of Siwa. Local media report that the boat may have sunk.
Police have dispatched patrol boats to look for the ship that listed some 108-120 people on board before its departure from Kolaka in southeast Sulawesi, according to ManadoKota.com.
Police believe the ship, named Marina Baru, went underwater 12 miles (19 kilometers) away from its destination, Detiknews website reports.
Port authorities lost contact with the vessel after its engine broke down in stormy seas, Reuters reports.
At least 14 children were aboard the ship, according to Detiknews.
However, there are some indications the ship may still be afloat.
This is far from being the first incident of its kind in the region, as just on Wednesday six Filipino crewmen went missing after their cargo ship collided with a chemical tanker and sank off Indonesia's Batam Island.
Back in 2009, a ferry with 300 passengers on board was struck by a tropical cyclone and sank off Majene, western Sulawesi. Over 260 people were proclaimed missing.