$430 fortune? Denmark defends plans to seize migrants' cash & jewelry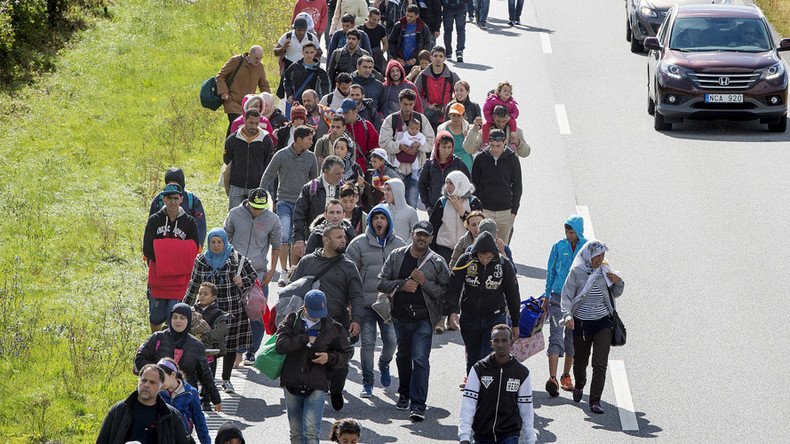 Denmark has defended its plans to strip refugees of their valuables, including cash and jewelry, and to make them pay for their stay in asylum centers. Authorities say the rules apply for all people in Denmark, whether residents or refugees.
"I can see that some foreign media are pouring scorn over [the fact] that we in the future may withdraw asylum seekers' valuables and demand that they should pay for their stay in asylum centers themselves," Integration Minister Inger Stojberg wrote on her Facebook page.
She insisted that Denmark has rules that apply to everyone, "no matter whether you have lived in Denmark throughout your life, or if you just arrived here."
READ MORE: Denmark moots sex education for refugees to curb high rate of rape
"There is no reason for criticism, since if Danes have valuables that cost over 10,000 kroner ($1,450) they are required to sell them before they can apply for unemployment benefit."
Earlier in December, the Danish government presented a bill that included a number of different issues on asylum policy, including one on seizing valuable assets.
"The bill … provides the Danish authorities with the power to search clothes and luggage of asylum seekers – and other migrants without a permit to stay in Denmark – with a view to find assets which may cover the expenses mentioned above," says the text of the proposal.
The new rule will only apply "to cash above approximately 3,000 kroner ($436) and tangible assets of a considerable value."
The proposal has recently sparked outrage in social media. Many users accused Copenhagen of intolerance and even compared them to Nazis who seized gold from the Jews during WWII.
However, Danish Prime Minister Lars Lokke Rasmussen said that the media is presenting "an incorrect picture of Denmark," adding that many don't understand how generous Denmark is.
"It is in that context you should understand that we in Denmark say that before you get these welfare benefits you must, if you have a fortune, pay yourself," he said.
READ MORE: Furor in Denmark: Plan for anti-refugee ads scolded by MPs, companies, activists
In the meantime, a majority of establishment politicians in Danish government have defended the proposal.
"It is not fair that taxpayers in Denmark must pay for asylum seekers who have brought a fortune," Danish MP Naser Khader told Politiken newspaper.
According to Martin Henriksen from the Workers' Youth League, Denmark uses many resources "to house the people who come here."
"It is very reasonable that people who come here pay for their accommodation if they have the money for it," he added.
You can share this story on social media: