Old woman brutally arrested, thrown on ground after skipping red light in Croatia (VIDEO)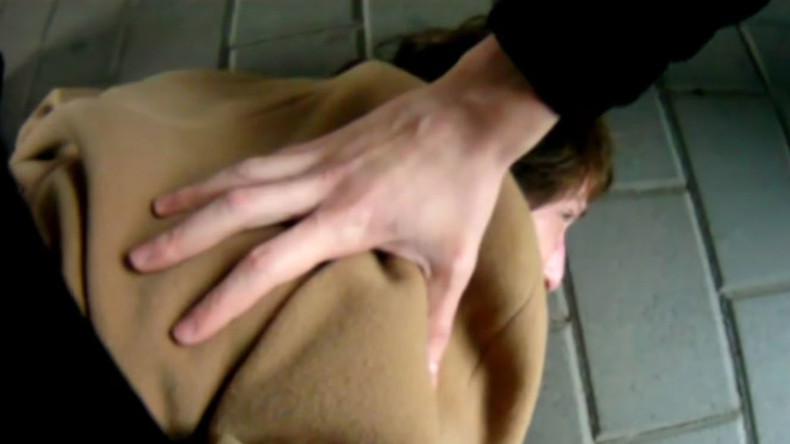 A 66-year-old woman was brutally arrested by traffic police in a Croatian city of Osijek after she crossed the road on red light.
The video of the unpleasant incident, filmed from a bodycam on the officer's uniform, was released on the Croatian police channel on YouTube.
The footage shows the policeman putting an arm lock on the elderly woman and violently bringing her to the ground as she cries for help.
The officer resorted to the use force after the female, who earlier skipped the red light, ignored calls to show her ID and tried to walk away from him in the street.
A witness told Index.hr that the policeman, who is described as a large man weighing around 130 kilograms, "threw himself onto [the woman] with all his mass, pushed her onto the concrete in a passage, and handcuffed her."
Another person on the scene told the website that he "attempted to intervene," but the officer allegedly warned that "he should move away himself, or be arrested as well."
READ MORE: Chicago police commander found not guilty of putting gun in suspect's mouth
The State Attorney's Office reviewed the video and ruled that the actions of the police were lawful, as the offender resisted arrest.
The woman, who reportedly avoided injuries, will be charged with a misdemeanor for jaywalking and failing to identify herself to the officer.