2 ballistic missiles fired from Yemen at Saudi Arabia – reports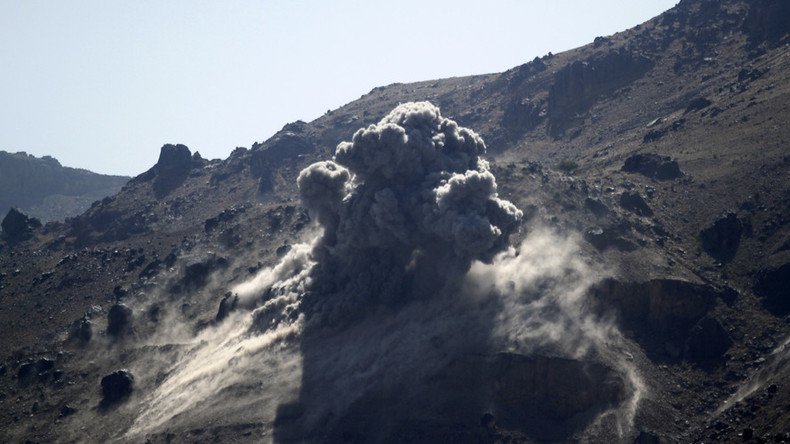 Saudi Arabian air defense has intercepted one of two ballistic missiles fired from the territory of Yemen, according to AFP. The second ballistic missile landed in a desert area east of the Saudi city of Najran, the Saudi-led coalition said in a statement.
No injuries have been reported so far.
Earlier this week, several Saudi targets in Yemen were said to have come under the rebels' fire. At least three Qahir-1 rockets were used to shell various bases and camps, according to Al Manar.
The attack comes as a UN-negotiated ceasefire announced in Yemen on Tuesday is being violated by all parties, putting an ongoing peace negotiation in Switzerland in jeopardy.
BREAKING: Arab coalition says ballistic missile intercepted within Yemeni airspace, Al Arabiya reports

— Al Arabiya English (@AlArabiya_Eng) December 18, 2015
Saudi Arabia is trying to return ousted Yemeni President Abd Rabbuh Mansur Hadi, who fled his country under pressure from the Houthi rebels, to power.
The previous president, Ali Abdullah Saleh, whom Hadi replaced amid a violent power struggle of 2011, is now an ally of the Houthis. Saudi Arabia is supporting Hadi, seeing the Houthis as a proxy force acting on behalf of Riyadh's regional nemesis Iran.
READ MORE: Saudi bombs unlawfully targeting Yemen schools – Amnesty
Human rights groups have repeatedly accused the Saudi-led coalition of committing war crimes during its campaign in Yemen.
The conflict has claimed an estimated 6,000 lives so far and left 2.5 million displaced.
You can share this story on social media: